Guillermo Del Toro developing 'AVENGERS-STYLE' flick with second rate DC characters. Awesome.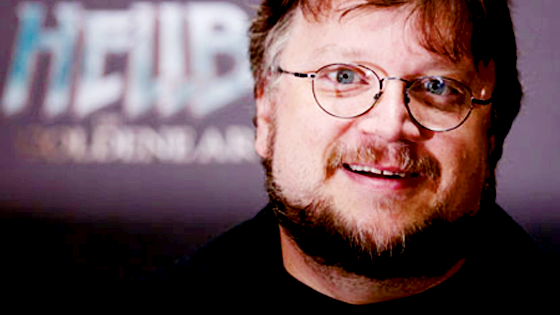 B-characters have a bad wrap in comic books. A lot of the time they're quirky as fuck, and the tales that revolve around them are unrestrained from having to answer to fanboy and fangirl expectations. So the fact that Guillermo Del Toro is taking a run at developing a flick around DC's B-rate characters is awesome.
Latino Review is reporting that Warner Bros. is currently swooning over del Toro. Specifically, "Pacific Rim." The film is apparently testing so well at the moment that they are throwing every property they have at him, including a sequel to "Charlie and the Chocolate Factory" (huh?) and a feature version of "V." But del Toro has his own grand ambitions, and is said to be planning his own "The Avengers"-style team-up movie called "Heaven Sent" with a bunch of DC Comics characters you've (mostly) never heard of including Deadman, The Spectre, Swamp Thing, Constantine Hellblazer, Phantom Stranger, Zatanna, Zatara, and Sargon.

Let's just pause here a moment. As we pointed out yesterday when WB put "Jersey Boys" into turnaround, the studio has been extraordinarily picky lately about what they're throwing money at, and are very concerned about international appeal. Would an expensive, supersized comic movie based on a bunch of characters no one outside of a comic book store really knows about make sense? Particularly when the studio is already very carefully planning to launch "Justice League," which features the more recognizable top tier heroes? We'd also argue their shelved "Akira" probably has more foreign audience play than this. But we suppose if you're gonna relaunch Constantine from the 2005 Keanu Reeves-starring movie no one remembers, then this is a good way to go we suppose.

Anyway, if/when it ever does happen, it won't be until a long time from now. Del Toro has already said that once he's done with "Pacific Rim," he'll be focused on directing the TV pilot for "The Strain," based on the books he penned with Chuck Hogan.