Home Robbery Happens During Xbox Live Match, Other Gamer Notifies Police. Community!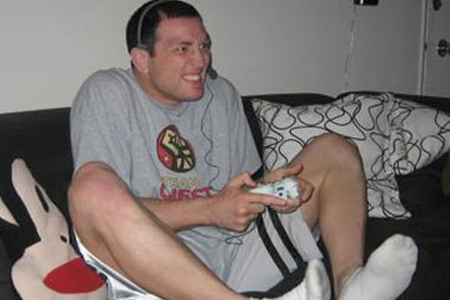 During the wee hours of Tuesdays morning, a dude was engaged in some quality Xbox-ing when his home was broken into. It was dire circumstances! However, thanks to the quality community of Xbox Live (lol right?), the police were notified.
At 2 a.m. Tuesday morning, two criminals kicked in the door of an unidentified Pittsburgh man's home while he was playing an Xbox 360 game online. They then pistol-whipped the homeowner and threatened a woman who was also in the house at gunpoint. However, the victim was able to alert the person he was playing online with as to what was happening and the other gamer was able to call 911. Cops got to the house after the criminals fled with $100 and are investigating the case.
I'm amazed it worked. I imagine saying something and having the voice on the other end tell me something like "lol fagit ur dead, tell ur mom to say hai when u get pubez. fagit."