Bioluminescent Star Trail Photography Is Ocular Porn.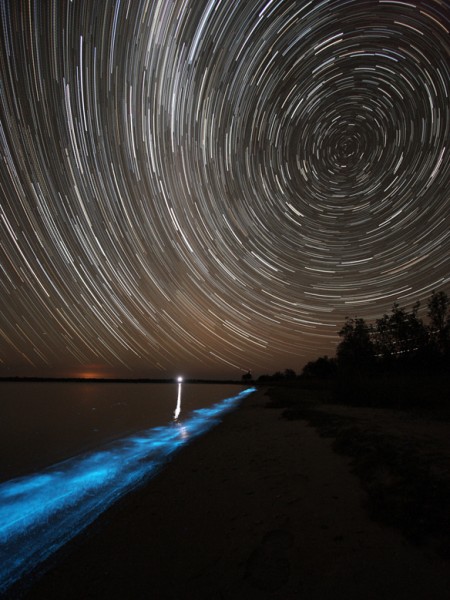 Thar be a gorgeous picture. Taken by Phil Hart, it is the result of a 1.5 hour exposure.
In this case, a 1.5 hour exposure shows the glow from the trillions of Noctiluca Scintillans protists in the lake, as well as the trails of stars as they circle the southern celestial pole. That light on the horizon is not the Moon, but a house or some other man-made object.
It's stunning. Longer exposures and clean horizons team up for some sublime awesomeosity.