'Diablo 4' gets new game director in Joe Shely. Not even death can save this game! I hope I'm wrong.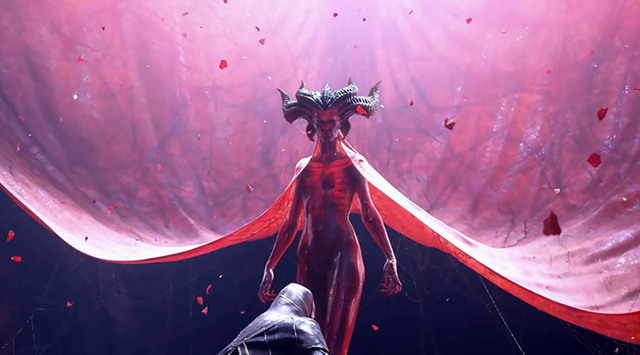 Blizzard needs more drama like I need another diarrhea-filled road trip. But that's life, baby! I'd say it's karma, too, but that bullshit is in bullshit. The latest drama for the crumbling cadre of cockheads? Diablo 4 has a new game director. Hey! Why not? It's been in development hell forever, and perhaps that's where it is appropriately cursed to stay (I hope not).
Joe Shely is the new game director of Diablo 4, Blizzard Entertainment revealed Thursday. Shely replaces former Diablo 4 game director Luis Barriga, who exited Blizzard in August in the wake of a lawsuit against the company alleging a toxic workplace environment that subjected female employees to gender discrimination and sexual harassment.

Shely has been a member of the Diablo 4 development team since 2017, Blizzard said in his official developer bio. His responsibilities include "guiding efforts to deliver the deep, compelling systems and visceral combat Diablo is known for, and has been the overall caretaker of the combat experience," Blizzard said, and he led the team responsible for the first playable demo of Diablo 4 at BlizzCon 2019.

"I'm honored to continue the vision of Diablo IV as its new Game Director, and I'm humbled to represent the team pouring their hearts into this game," Shely said in a blog post published Thursday. "Like many of you, our team has been reflecting upon recent events. A lot has happened since our last blog and the hard work of practicing the values we aspire to must continue. In parallel with that important work, development of Diablo IV continues too."

Shely has been with Blizzard since 2005, and has served as designer on World of Warcraft, senior designer on Diablo 3, and contributed to the development of StarCraft 2: Wings of Liberty.

Blizzard's latest development update on Diablo 4 does not provide a release date status — Shely merely says "We have ways to go" — and instead focuses on the game's leadership change and details on sound design. You can read a deep dive into the game's audio from Diablo 4 sound supervisor Kris Giampa at the game's website, and see a pair of behind-the-scenes sound recording session videos on YouTube.

Blizzard's latest update on Diablo 4 comes amid ongoing turmoil at publisher Activision Blizzard, which faces wide-ranging allegations that it maintained a toxic workplace environment that's particularly hostile to women. California's Department of Fair Employment and Housing sued Activision Blizzard in July, alleging that women at the company are paid less and subject to sexual harassment, without meaningful punishment applied to perpetrators. You can read more about the allegations against Activision Blizzard in Polygon's explainer.