'John Wick 4' adds Scott Adkins to cast. Dude is my Fucking Favorite!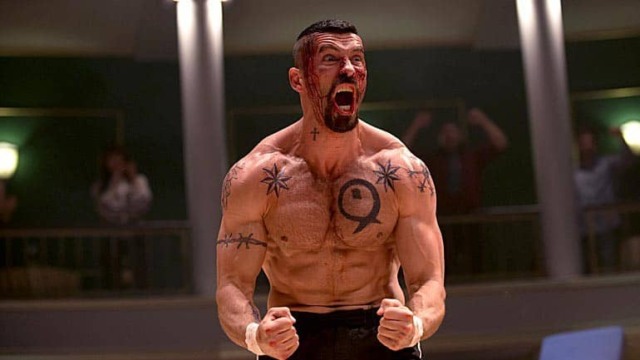 For a couple years now, I've kicked around the idea of Scott Adkins joining the John Wick franchise. Well, now it's fucking happening with John Wick 4. Dude has quietly put together a very, very kick ass VOD filmography, and this is a great break for the dude.
Scott Adkins is in talks to join John Wick 4 cast, according to Deadline. This would make Adkins the latest addition to a star-studded sequel that already counts with Laurence Fishburne, Rina Sawayama, Shamier Anderson, Bill Skarsgård, Hiroyuki Sanada, and martial arts legend Donnie Yen.

Adkins played the main antagonist on The Legend of Hercules, Wolf Warrior, and Ip Man 4: The Finale. As Keanu Reeves' titular assassin doesn't usually make many friends along his destructive way, Adkins could be a new challenge for John Wick to overcome. Besides acting, Adkins is a Kickboxing instructor with experience in Ninjutsu, Krav Maga, Karate, Wushu, Jiujitsu, Muay Thai, Capoeira, and Gymnastics. He's more than ready to take on John Wick and become a deadly opponent.