'Dune' has been delayed another three fucking weeks, now dropping October 22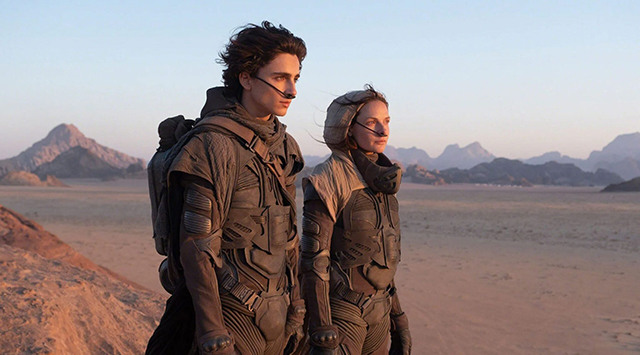 Fuckers, would you believe that Dune has been delayed again? Honestly, I'm kind of fucking shocked. But that's the dumb ass in me. Thought we had really locked the fucker into its release date. Nope! It's delayed again, but it ain't a long one. It's been pushed back three weeks and it's now dropping October 22.
The latest in a long line of delays, we've learned today that Denis Villeneuve's adaptation of Frank Herbert's Dune has once again been bumped out of its planned release date.

The most recent date was October 1, 2021, and Warner Bros. has announced this afternoon that the film has been pushed back three more weeks. The new date? October 22, 2021.

Dune will be coming to both theaters and HBO Max on that day.

A mythic and emotionally charged hero's journey, Dune tells the story of Paul Atreides, a brilliant and gifted young man born into a great destiny beyond his understanding, who must travel to the most dangerous planet in the universe to ensure the future of his family and his people. As malevolent forces explode into conflict over the planet's exclusive supply of the most precious resource in existence—a commodity capable of unlocking humanity's greatest potential—only those who can conquer their fear will survive.

The cast includes Timothée Chalamet's Paul Atreides, Josh Brolin's Gurney Halleck, Oscar Isaac's Duke Leto, Rebecca Ferguson's Lady Jessica, Javier Bardem's Stilgar, Zendaya's Chani, Sharon Duncan-Brewster's Liet-Kynes and Jason Momoa's Duncan Idaho.

Villeneuve directed Dune from a screenplay he co-wrote with Eric Roth and Jon Spaihts.