'Hannibal' creator Bryan Fuller directing new adaptation of Stephen King's 'Christine' and good luck buddy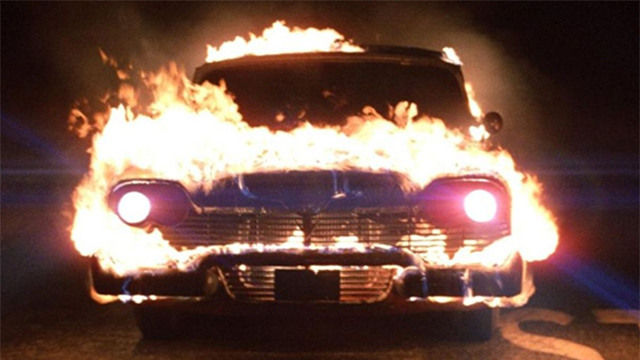 Everyone loves Bryan Fuller, and I don't doubt that he's awesome. But he's stepping into the shoes of the GOAT John Carpenter with this next project. Dude is directing a new adaptation of Christine, and as I said. Good luck, buddy. Here's legitimately hoping it's awesome.
Stephen King's killer car Christine is coming back to life, with Deadline reporting today that Bryan Fuller ("Hannibal") is directing a new take on the terror tale for Blumhouse & Sony!

Fuller will also reportedly be writing the brand new adaptation. Interesting to note, Fuller previously wrote the teleplay for 2002's TV movie Carrie, another Stephen King horror story.

Deadline reminds, "The 1983 original was directed by John Carpenter, about a shy teen (Arnie Cunningham) who comes out of his shell after he buys a '58 Plymouth Fury to fix up. The car has a mind of its own, as well as a murderous past, and begins to change the young man and everyone around him in most dangerous fashion."

The site also notes in their report this afternoon, "Fuller is getting under the hood with the intention to keep it in an '80s time period and grounded in King's bestseller."

Producers include Jason Blum, Vincenzo Natali (Splice) and Steven Hoban.

Stephen King's Christine was published in 1983, the very same year the original movie was released. Keith Gordon starred as Arnie Cunningham, the story's main character.

Blumhouse is also currently filming a new take on King's Firestarter.