Weekend Open Bar: A Mythically Good Time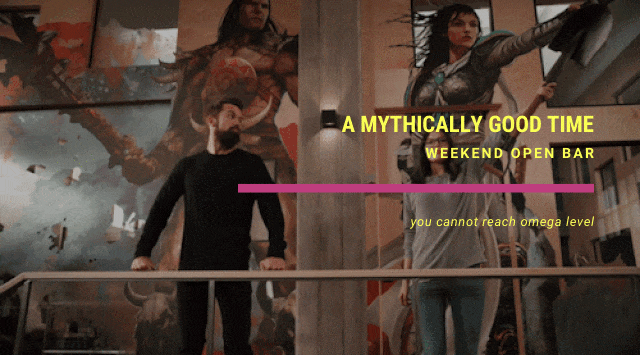 It's been fucking crazy, dudes. Like, super fucking crazy around these parts. Not in a wholly bad way, but just fucking crazy. For example, I've literally typed up a draft of MMC the last two weeks and never gotten around to finishing them. We're talking crazy to that ass-clenching degree. Anyways, it's the motherfucking Weekend (Open Bar) and I'm goddamn ecstatic. The work laptop is closed, the ring light is powered off, and my existential pud is in my hands.
Ready to enthusiastically tug on it with you folks. That's right, my friends. Get your existential pud in your hands, lube it up with whatever you want, and begin to writhe-and-roll with me.
What are you glorious slime balls up to this weekend? Playing some Resident Evil 8? Hitting a brewery for some sunny-ass suds? Biking? Hiking? Striking at the heart of your enemies? I want to know it all, you pricks! I want to spend some much-earned time with all of you.
This is Weekend Open Bar!