Weekend Open Bar: Gods of the Omega Arena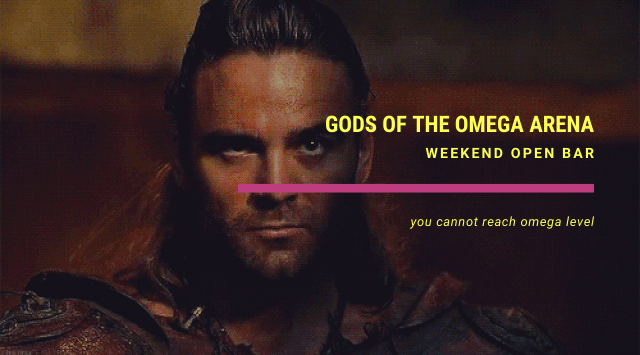 Enter the Omega Arena, Fellow Gods of Slime and Disaster! It's the Weekend! It's the Open Bar! Which means it's time to drink deep the Draughts of the Gods! Which means its time to smoke the Bone-Vapors of the Fallen Eldritch ones! Most importantly, which means it's time to hang out for a couple of days together!
What are you fucks up to this weekend? Anyone else checking out the start of the F1 season? Perhaps you're gorging your gunts on kaiju movies in preparation for Godzilla versus King Kong? Masturbating openly into the gloriously warm winds of emergent Spring? All of these sound like wonderful choices.
Whatever you're up to, kick up your feet, kick out your cock (or other sundries), and kick off the weekend with me!
This is Weekend Open Bar!