Viggo Mortensen teases new "disturbing" horror movie with David Cronenberg. Gimme that fucking body horror!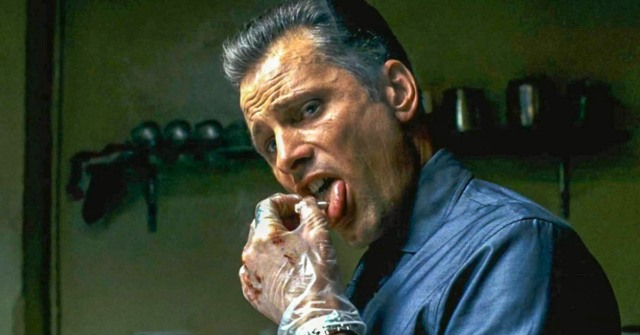 Viggo! Oh, Viggo! Don't tease a new horror movie with Cronenberg unless it's really happening!  Fuck! As well, describing it as harkening back to Cronenberg's origins? Goodness, gracious, I got a body horror in my pants.
Beginning in 2005, Viggo Mortensen and David Cronenberg worked together on A History of Violence and Eastern Promises, two films that took Cronenberg outside of the horror genre – and he hasn't returned since. But in a new chat with GQ, Mortensen reveals that he's working on a project with Cronenberg that'll take the horror master back to those early career roots.

Mortensen tells the site, talking about working with Cronenberg again: "Yes, we do have something in mind. It's something he wrote a long time ago, and he never got it made. Now he's refined it, and he wants to shoot it. Hopefully, it'll be this summer we'll be filming. I would say, without giving the story away, he's going maybe a little bit back to his origins."

When GQ asked if "back to his origins" means a return to "body-horror type stuff," Mortensen replied: "Yeah, it's very interesting. It's almost like a strange film noir story."

"It's disturbing and it's good, I think. But since his origins, he's obviously developed in terms of technique and self-assurance as a director," the actor added.

Cronenberg of course made a name for himself in the horror world with classics including Shivers, Rabid, The Brood, Scanners, Videodrome, The Dead Zone and The Fly (1986).