New Year's Eve! 9PM Eastern! Death to 2020 stream!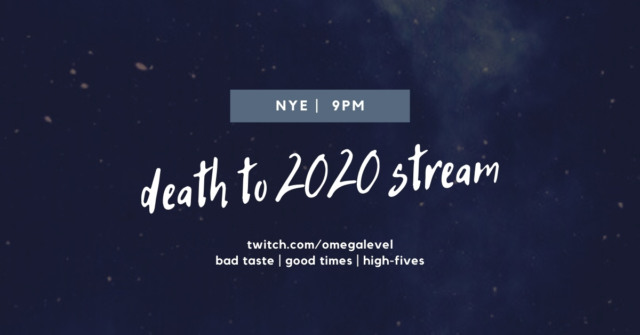 Hey folks! As mentioned in MMC, we're going to be streaming on NYE instead of Wednesday this week. Join us at the regular time, and talk the year in pop culture, profanity, and promises kept and broken! What does that mean? Who knows. We'll probably be talking horror movies and boobs! However, we got a bonus guest this week! My wife Sam will finally make her prophesized stream appearance.
Tomorrow night! Join us!