'The Expanse' has been renewed for a sixth and final season. Here's hoping they close it out well!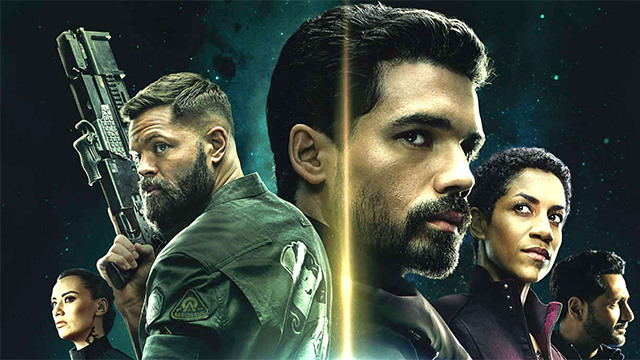 Well, I wasn't expecting this. The Expanse has been renewed for a sixth and final season. Given that there's like, nine books, I'm wondering how they're going to compact it. That said, the creators are heavily involved, and thus I'm gonna have faith! Why the fuck not? 2020 fucking sucks, let's spit in the face of cynicism.
Ahead of the fifth season premiere of The Expanse on Dec. 16, Amazon announced Tuesday that the sci-fi series will be getting a sixth season, which will be its last.

Based on the science fiction novel series of the same name by James S.A. Corey, The Expanse takes place in a future in which humanity has colonized the solar system and a cold war threatens the balance of power. The heroes at the center unwind a conspiracy theory that changes the course of human history.

Based on the trailer, the fifth season looks to cover the fifth book, so it makes sense that the TV series would conclude with the sixth book. Otherwise, the show would need to cover not only the seventh, eighth, and ninth books, but also account for a 30-year time jump between books six and seven. The ninth and final Expanse novel, Leviathan Falls, is scheduled to be released in 2021.

The Expanse premiered on SyFy in 2015, but ended up getting canceled due to distribution disagreements. Fans lobbied for the show to get picked up by another network, and Amazon swooped into save the day in 2018. The fourth season premiered on Amazon Prime in 2019. The Expanse stars Thomas Jane, Steven Strait, and Shohreh Aghdashloo.