'Firewatch' is getting a movie adaptation, and it's a perfect choice for that sort of indie flick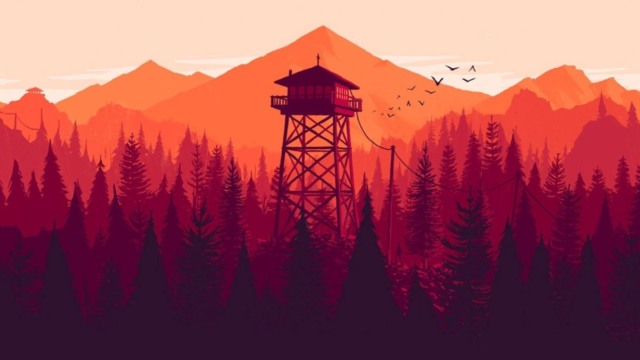 Firewatch is a goddamn little treasure of a game. And, it's definitely a perfect target for a movie adaptation. However, will it be good? Who the fuck knows. We may find out, though!
In a match made in indie heaven, the independent production house behind movies like Blindspotting and Little Monsters has acquired the movie and TV rights to 2016's Firewatch (via The Hollywood Reporter). This is the second time there's been news of a possible Firewatch film adaption. In 2016, developer Campo Santo announced a deal with Good Universe (Last Vegas, Desperados) to make a film based on the hit indie game. However, those rights later returned to the game studio after Lionsgate acquired Good Universe in 2017.

There aren't many details on the project yet, but what we do know is that Campo Santo co-founders Sean Vanaman and Jake Rodkin will help produce it. The final product could either be a movie or TV show, according to one of the producers from production house Snoot Entertainment.

Vanaman and Rodkin's involvement is good news because it's been a while since we heard anything from the studio. In 2018, Valve acquired Campo Santo. At the time, the developer was working on its second game, In the Valley of Gods. What we saw then was a first-person adventure set in the 1920s that would have taken players to the deserts of Egypt. In 2019, however, Rodkin told Polygon the studio had put the development of In the Valley of Gods on hold to help Valve with projects like Half-Life Alyx and Dota Underlords. With the future status of In the Valley of Gods unclear, this might be the only Campo Santo project we see in a while.