'Rogue One' TV series adds Stellan Skarsgård and Kyle Soller to its cast. Give me all the fucking Skarsgård!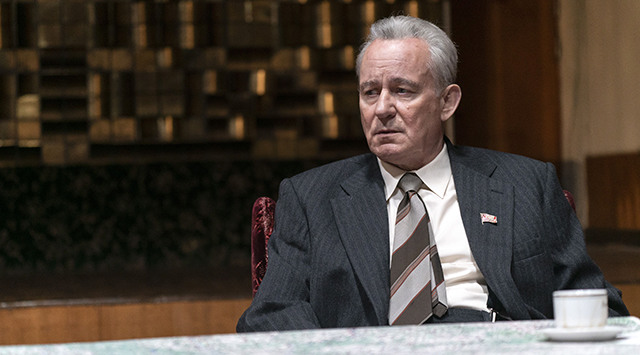 The Rogue One TV series is plugging along in preproduction. And, here's some dope news. It has added Stellan Skarsgård and Kyle Soller to its cast. Skarsgård fucking rules, having most recently blown my nips off in Chernobyl last year.
Stellan Skarsgård and Kyle Soller are coming to the "Star Wars" universe. The duo is reportedly in final negotiations to appear in the upcoming "Rogue One: A Star Wars Story" spinoff series headed for Disney+.

Variety reported that Skarsgård and Soller will join the still-untitled series, which will be based on Diego Luna's Cassian Andor character from the 2016 film. It's already been confirmed that Luna will reprise his role in the series, as will fellow "Rogue One" star Alan Tudyk, who played the K-2SO droid in the film.

It's unclear what kind of characters Skarsgård and Soller will play, and it is also unknown if they will be main cast members or guest stars. The series is shaping up to be a sort of spy thriller that will take place in the early days of the Rebel Alliance's fight against the Galactic Empire before the events of the "Rogue One" film, according to Variety. Stephen Schiff will serve as showrunner and Tony Gilroy — co-writer on "Rogue One" and an Oscar nominee for "Michael Clayton" — will write the pilot and direct most episodes, but other details about the upcoming Disney+ series, including a potential release date, are still under wraps.