Weekend Open Bar: High Flying and High Fiving!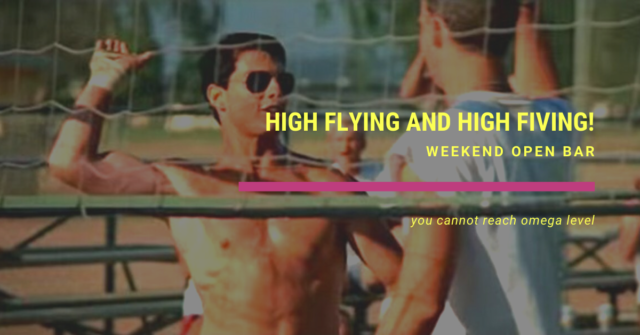 Oh yeah, motherfuckers! It's time for high fiving, and high flying! At least for Bateman and me! Tomorrow night we're going to a Halloween party, and with the lede in mind, you can guess who we are going as! And I'll confess, I've never been closer to having a mustache. And I'll confess, it terrifies me.
If you're good, you'll get pictures. Unless it terrifies you as well, in which you'll get pictures if you sin.
Anyways! Anyways. This is Weekend Open Bar! It's the hangout that hits every weekend, imploring you to spend some time with me aboard the Space-Ship Omega.
Tell me, what are you up to this final weekend of October? Hitting up your own Halloween party? Crushing some horror movies? Dressing up as a Xenomorph, cutting out the crotch, and plowing your partner who is dressed as the Terminator?
I want to know!
So, pull up a chair, kick your feet up, and hang out!
This is Weekend Open Bar!