New 'Saints Row' game is "deep in development" and I'm so ready to be meta-textual, ultra-violent trash again!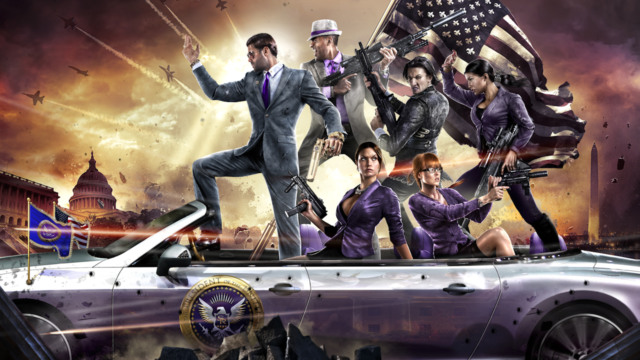 A new Saints Row game is deep in development? Oh happy days! Oh, happy days. Honestly, I never expected to play another installment. But here we fucking are!
Developer Volition is "deep in development" on a new Saints Row game, publisher THQ Nordic announced on Wednesday. While the game is untitled and does not have an announced release date, the company calls it a "full entry" in the Saints Row series.

The most recent core entry in the Saints Row franchise was 2013's Saints Row 4, which was followed by a spinoff, Saints Row: Gat Out of Hell, in 2015. In the interim, Volition developed Agents of Mayhem, a coolly received 2017 action-adventure game (that has since spawned a successful board game spinoff).

THQ Nordic had more than just a new Saints Row to announce today. The publisher also strongly hinted that a new TimeSplitters game is in development, and that series co-creator Steve Ellis has joined THQ Nordic "to help plot the future course for this franchise." THQ Nordic acquired the rights to TimeSplitters in 2018 from developer Crytek.

Additionally, THQ Nordic also announced:
Dambuster Studios, the studio that developed Homefront: The Revolution, is now in charge of the Dead Island franchise. The studio, composed of former Crytek U.K. and Free Radical Design staffers, is now leading the development of Dead Island 2.
Galaxy on Fire developer Fishlabs is working on a new intellectual property.
THQ Nordic has also acquired racing game developer Milestone, the Italian studio behind the Ride, MotoGP, and MXGP series; developer Gunfire Games, the studio behind Darksiders 3; and Goodbye Kansas Game Invest, which gives THQ Nordic "a portfolio of minority investments in five early-stage development studios: Palindrome Interactive, Fall Damage, Neon Giant, Kavalri and Framebunker as well as royalty rights to THQ Nordic's upcoming game Biomutant."