Rumor: 'Black Panther 2' villain is going to be Namor. Welcome to the MCU, bro. Took long enough!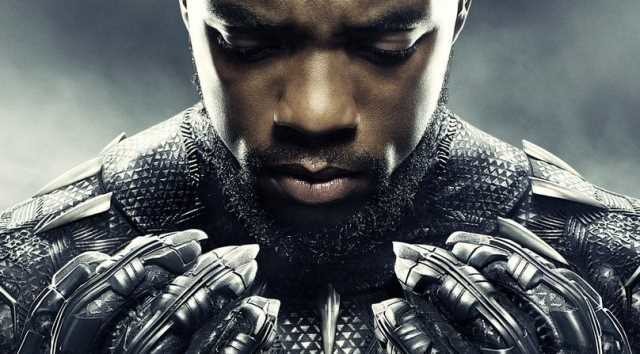 Black Panther 2 ain't dropping for a minute. But, that ain't stopping the rumor mill! The latest shit? None other than Namor is going to be the baddie. Skeptical? That's fucking understandable. However, this latest rumor comes from the same sources that accurately predicted that the real Mandarin would be in Shang-Chi, and that Taskmaster would be in Black Widow.
If Marvel's standalone Black Panther film showed us anything, it was that the eponymous mantle is more than just a single person – like Batman, it represents a legend, one that can inspire hope in those who choose to believe in it.

For Ryan Coogler's mega successful movie, it was Chadwick Boseman's T'Challa who became Wakanda's loyal protector, fending off competition from Erik Killmonger and Winston Duke's M'Baku as he seized the throne and was crowned the rightful king of the country. But just because all ended relatively well for him in the first pic, that doesn't mean his troubles are over just yet.

The currently untitled Black Panther 2 is now in pre-production and though details on it are pretty scarce at the moment, we've been told that the general gist of the plot will revolve around Wakanda coming under attack from another ruler looking to take it under his/her control. And though Marvel was said to be deciding between a few different characters from the comics for who that ruler should be, they've now made their decision, apparently.

According to our sources – the same ones who told us that the real Mandarin will appear in Shang-Chi and Taskmaster will be the villain in Black Widow, both of which were later confirmed by Marvel – the studio has chosen Namor to be the main antagonist of Black Panther 2. The specifics of his role are still a bit unclear, but like we said above, the sequel will see him trying to take control of Wakanda and become its ruler.

As with any scoop of this kind, we imagine Marvel may deny it publicly as they so often do, but as we mentioned above, our sources are usually pretty reliable, so we feel fully confident in their intel. And while things can always change in the development process given how early on it still is, for now, it seems that Namor will finally be making his big screen debut in Ryan Coogler's Black Panther 2.