Monday Morning Commute: God's In Heaven / All's Right With The World!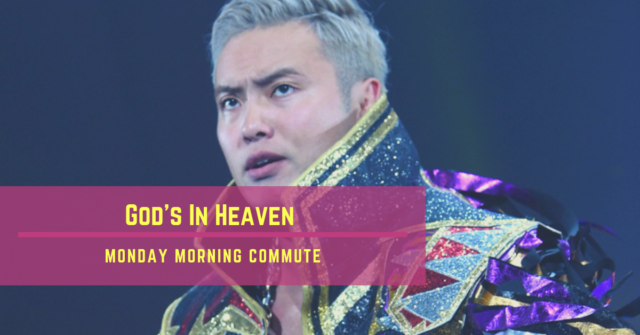 It's Monday, motherfuckers! And, it's dreary, and overcast here in the Northeastern arm of the Empire! So, I must confess. A bit of the banging of the doldrums going on over here. However let's not wallow, right? Instead, let's burn away the malaise with the throbbing (throbbing?), hot lights of excitement! Tell me what you're enjoying and anticipating, here in the Monday Morning Commute!
I'll go first!
—-
some new tunes:
Gost – Call of the Faithful
Quentin Miller – Gold
—-
attending:
Red Sox season opener. Honestly, more to give my Mom someone to go with. I like the Sox, she fucking loves them.
Bruins playoffs opener. Going with Father Omega and Rendar. Genuinely fucking stoked.
—-
celebrating: okada winning the belt back:
—-
appreciating: rendar getting us avengers: endgame tickets
—-
attending (2): plini concert on sunday
—-
sweating: episode ix news from celebration
—-
That's it for me this week, friends! What are you enjoying? What are you anticipating? Come hang out.