New photo from Joaquin Phoenix's 'Joker' movie reveals a melancholic look at Batman's arch-nemesis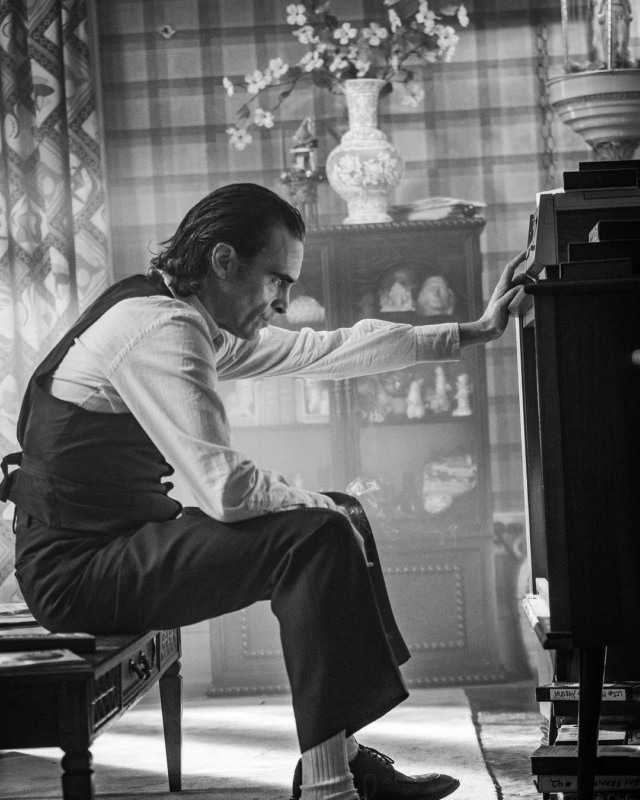 I'm really stoked for this movie. Can't help it! Seems so different than most comic book movies. Which, granted, could portend something really interesting, or a colossal mess.
Having wrapped principal photography this past December, filmmaker Todd Phillips has shared another look at his upcoming Joker solo origin film.

Posted on Phillips' Instagram account, the black and white photo shows Joaquin Phoenix's Arthur Fleck, his civilian persona prior to becoming the Clown Prince of Crime, intently watching an old timey television set. The decor and technology around the TV match the 1980s setting.

Given Robert De Niro's role as late night talk show host with Marc Maron as his booking agent, Fleck could potentially be watching their program. And judging by the stacks of videocassettes under the television, Fleck unsurprisingly appears to be a huge standup comedian fan, taping standup performances presumably for further review as he develops his own material.
advertising

While post-production well underway on the upcoming film for its scheduled October release, an official trailer or first-look at the finished film has yet to be released. However, despite Shazam! being released in exactly two weeks, it is unlikely a trailer will be attached to the DC Extended Universe film due to Joker's expected mature subject matter.