Marshmello putting on concert in 'Fortnite' this weekend, combining TWO OF THE FUCKING CORNIEST THINGS GOING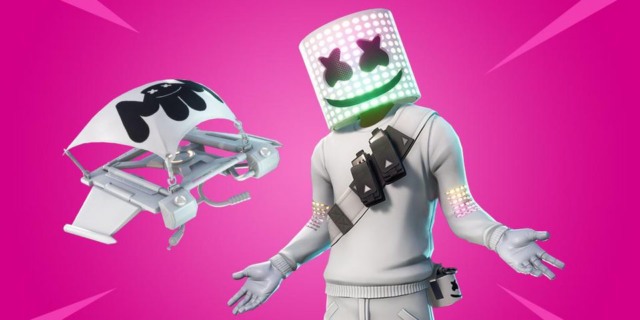 Marshmello. Has that lame ass song you probably hum along to. Fortnite. Undeniably corny, but it seems that everyone fucking plays it. Therefore, it makes sense to combine both of these lame-ass entities. The only way this shit could get more whack is if that industry shill dork-ass Ninja hosted the concert.
Fortnite's next big in-game event seems to be on its way as musician Marshmello is teasing a concert appearance in the game's Pleasant Park. Marshmello tweeted on Thursday that players should go there on Saturday night, leading them to believe he'll put on some kind of in-game show.

The mysterious tweet wasn't the only hint that Marshmello was on his way to one of Fortnite's in-game locations. Sometime in the last few days, the musician also updated his official tour schedule with a date set for Pleasant Park on Feb. 2. The date on the schedule, along with the poster that players can find in-game, put the concert's start time at 2 p.m. ET.

While previous in-game events for Fortnite have been more like brief moments of catastrophe happening on the map, it appears that Epic is pulling out all the stops for this concert. The studio released a full line of Marshmello cosmetics in the Fortnite store on Thursday night, including a skin of the musician in his signature all-white outfit.

While it's difficult to say exactly where a partnership like this might start, it's worth remembering that Marshmello has been a fan of Fortnite for a long time. Back in June of 2018, he competed in Epic's official E3 Fortnite tournament, which he won with his duo partner Tyler "Ninja" Blevins.

It's unclear just how long the concert will last or what exactly it will be like, but players will only have to wait until Saturday at 2 p.m. ET to find out for sure.