'John Wick 3' will have the HIGHEST BODY COUNT in the series. JOHNNY WICK VERSUS FUCKING EVERYBODY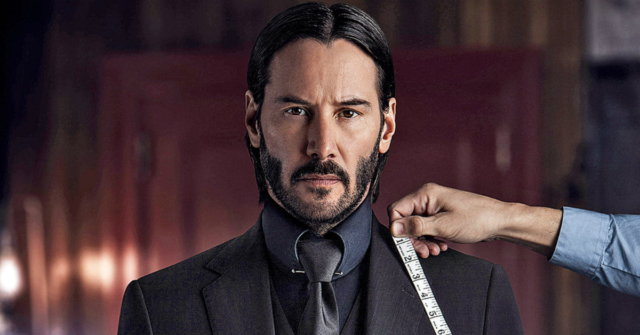 At the end of John Wick: Chapter 2, it became clear that Johnny's back is against the wall. So, what's the baddest motherfucker  to do? Kill his way out. And man, does it appear he shall be.
The John Wick franchise isn't shy about racking up the kills as the titular assassin tears through the ranks of the secret organization known as The Continental. John Wick: Chapter 2 had a kill count of 128, which was quite the increase from the first film's count of 84. But John Wick: Chapter 3 is about to outdo them both.

Co-director David Leitch recently discussed what fans can expect from John Wick: Chapter 3, and while he couldn't say much yet, he did say the kill count this time seems like it will "land slightly North" of the amount of dead bodies from Chapter 2. On top of that, we have a first look at Anjelica Huston as someone who helped John Wick become the man he is today.

Entertainment Weekly previously revealed new photos from John Wick: Chapter 3, and in the article, Leitch teased the high number of deaths. You might remember we featured a detailed infographic awhile back breaking down all of the deaths in John Wick: Chapter 2, including what weapons were used, where the shots landed, and much more. You can check out more in depth over here. Or if you're more inclined to watch a video countdown of the carnage, we've got you covered there too.