Weekend Open Bar: It's always neon somewhere!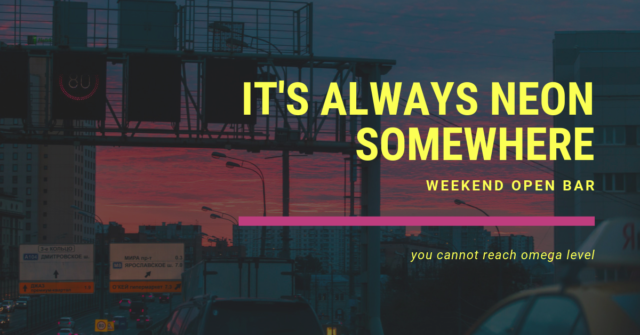 Yo! It's the Weekend Open Bar! The weekly weekend invitation extended to the members of the Space-Ship Omega! To do what? Well, I'm glad you fucking asked! It's an invitation to gather-up around in the digi-hearth and share what you're up to the next two days.
Are you snagging a Christmas tree this weekend? Or perhaps you're spending the next couple of days silently praying to the Gods of Fantasy Football. Neither of those? Well, maybe you're inside, hiding from the cold. Playing Red Dead Redemption 2 and swigging holiday beers.
I don't know yet, but I do want to know!
This is Weekend Open Bar, come hang out!