Report: 'Breaking Bad' movie entering production this Fall and it sounds like it may star Jesse Pinkman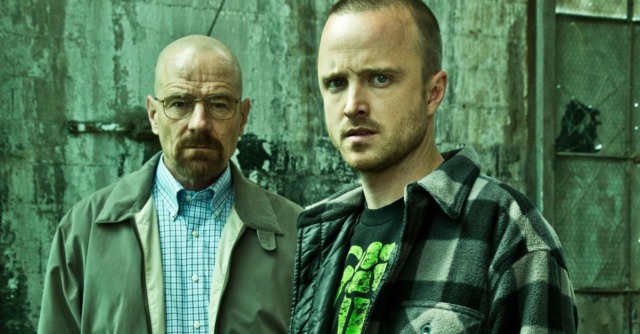 What the fuck, dudes? A Breaking Bad movie is entering production this Fall? And, it could star Jesse Pinkman? Well then. Sign me right the fuck up.
Hide your money and jump-start your RVs, because the long-rumored Breaking Bad movie will reportedly begin filming later this month.

The New Mexico Film Office had previously announced production of a feature film entitled Greenbrier from Sony Pictures, but a source close to the production has confirmed to The Albuquerque Journal that the movie is, in fact, a Breaking Bad spinoff.

The film office would not comment on the project being a Breaking Bad film, but both Breaking Bad and its prequel show Better Call Saul have used false names for their productions in the past.
advertising

Greenbrier, officially, follows "the escape of a kidnapped man and his quest for freedom," and is scheduled to begin filming in Albuquerque in mid-November and continue through early February. Though no further information has been given, it would certainly appear that the film could be a direct sequel to Breaking Bad, following Aaron Paul's Jesse Pinkman as he tries to put his meth-making past behind him.

This would be the first project for Breaking Bad and Better Call Saul creator Vince Gilligan after signing a three year deal with Sony Pictures Television in July. Both Breaking Bad and Saul were set and filmed in Albuquerque, under the Sony Pictures Television banner.