Monday Morning Commute: The Overlords Don't Care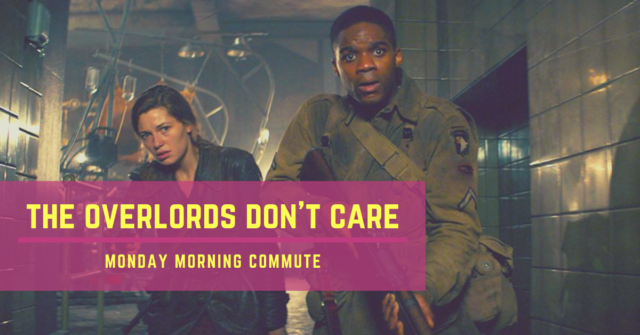 Hey, fuckers! I'm here! I'm here. I promise, I'm here. Quickly penning a Monday Morning Commute before I have to lay down the facts in front of students in my 2pm class. These facts? That if they don't pass in their papers, they'll fail. Self-evident facts, but hey. The mind boggles at how many self-evident facts fail to resonate in the skull-pipes of the average folk.
Anyways, anyways. I'm a bit off topic. This here is Monday Morning Commute. The column that I post every week. Herein, you'll find the various games, movies, sporting events, and other miscellany that I'm either enjoying or anticipating in order to get me through a given week. In particular, I'm about to list off all the things I'm enjoying, in an effort to forget that fucking fifty-percent of my students didn't do their fourth paper.
Alas. Alack.
Please join me in the comments section!
—-
watching: first man
—-
playing: red dead redemption 2
—-
listening: vince staples – fm!
—-
anticipating: long fucking weekend
—-
watching: overlord
—-
playing: the messenger
—-
watching: homecoming (god bless sam esmail)
—-

hating: daylight saving time
—-
That's it for me! Video games! New Vince Staples! Lamenting the fucking early onset darkness and students' negligence. How are you folks? What does your week look like?