Winter Soldier/Falcon TV series is planned for Disney's streaming service. Holy crap, yes!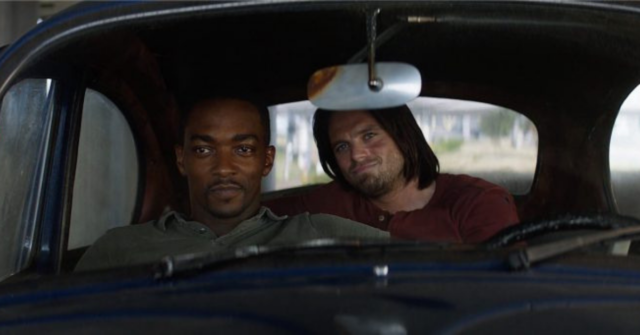 Listen. It's not the Shane Black written-and-directed buddy comedy I had envisioned. But, this is awesome. A Winter Soldier and Falcon TV series? Goddamn, yes. Their banter and camaraderie has been fantastic so far, and man. Their mutual mourning over Rogers' forthcoming demise will be incredible and heartbreaking. I'm, I'm marking out, and I don't fucking care.
Empire writer Malcolm Spellman has been tapped to write a limited series for Disney's streaming service that would center around the Marvel superheroes Falcon and Winter Solider, according to Variety.

The news comes on the heels of recent reports that Disney and Marvel were prepping multiple limited series centered MCU characters who have never had their own standalone movies, a la Iron Man, Captain America and Thor. Loki and Scarlet Witch are also expected to be the subject of their own limited series, which are expected to be between six and eight episodes. That addressed one complaint that has plagued some of Marvel's Netflix series, which typically offer 13-episode seasons, dragging out the story a few hours too  long.

Anthony Mackie and Sebastian Stan would reprise their MCU characters, who had their breakout moments in Captain America: The Winter Soldier, though Stan appeared as Bucky Barnes in the first Captain America movie. The duo most recently appeared together in Avengers: Infinity War.

Spellman becomes the first writer hired on a Marvel series in development at Disney's streaming service. He's represented by CAA and Industry Entertainment Partners.