'Creed 2' Poster: The Cold War Is Heating Up Again!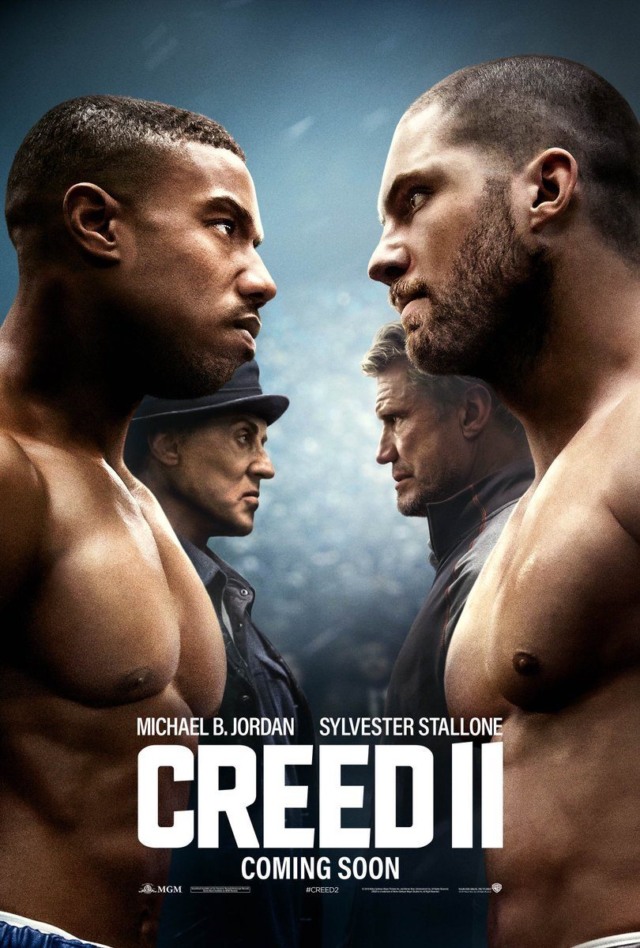 Michael B. Jordan dropped this poster for Creed 2. A movie that I'm really excited for, despite my best attempts to not be.
Directed by Steven Caple Jr., and written by Sylvester Stallone and Cheo Hodari Coker (Luke Cage), Creed II will see Michael B. Jordan return as Adonis Johnson, son of Apollo Creed, to continue his training under Rocky Balboa for a brutal fight against Viktor Drago (Florian Munteanu), the son of Ivan Drago (Dolph Lundgren). All of the on-screen talent appear (in heavily photoshopped form) in a new poster for the upcoming sports sequel, which will be a battle of the generations.

The film also stars Tessa Thompson returning as Adonis' love interest, Bianca, Phylicia Rashad as Mary Anne, Wood Harris as Tony 'Little Duke' Burton, Andre Ward as Danny 'Stuntman' Wheeler, and Russell Hornsby as Buddy Marcelle. Creed II opens November 21st.