George Miller's next movie is 'Three Thousand Years Of Longing' which also describes our wait for it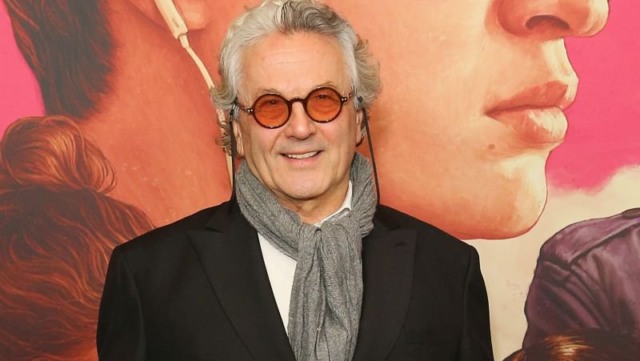 We have been waiting fucking forever for George Miller's follow-up to Fury Road. It's been miserable! Merciless! But, the end is in sight. The movie is Three Thousand Years Of Longing, and I'm fucking ready for it.
After what's felt like three thousand years of longing, Mad Max: Fury Road director George Miller has finally lined-up his next project, appropriately titled Three Thousand Years of Longing. We don't know much about the film, but we know that the film is a love story that will feature Idris Elba and Tilda Swinton. The project is also said to be "unlike anything the filmmaker has done before." Just the knowledge that Miller is finally directing a new film should be enough to get most film fans excited.

Mad Max: Fury Road was a triumph – an exciting, pulse-pounding action film the likes of which many had never seen before. It even got nominated for Best Picture! And after the film hit theaters and became a phenomenon, everyone had one question: what would George Miller do next? Many hoped for yet another Mad Max film, which Miller has talked about doing. And then there were rumors that Miller might helm a DCEU movie, which never panned out. Now, three years after the release of Fury Road, we finally know what George Miller is doing next. Deadline says Miller will direct a film called Three Thousand Years of Longing, from a script he penned himself.

That title sounds intriguing, but we don't have many details on the film itself. All Deadline can tell us is that "the movie is said to be unlike anything the filmmaker has done before" and that it's "epic in scope (as implied by its title)." The title is also somewhat similar to a documentary Miller made, called 40,000 Years of Dreaming. That doc is about the history of Australian cinema, though, so it likely has nothing to do with this project. THR, meanwhile, has some more details. They report that the movie is a "love story is said to involve a genie." And that Idris Elba and Tilda Swinton are going to star. All of this sounds great.

Miller is an eclectic director with a wide range of projects that couldn't be more different. In addition to the Mad Max films, he's also helmed the dark comedy The Witches of Eastwick, the drama Lorenzo's Oil, the family movie sequel Babe: Pig in the City and the two animated Happy Feet films. Whatever Three Thousand Years of Longing turns out to be, I have no doubt it will turn out to be a must-see. With Fury Road, the 73-year-old Miller proved he has more energy and directorial skill than most currently working directors half his age. While I'd love for him to do yet another Mad Max movie, I'm happy to see he's doing something, finally.

A release date hasn't been set yet, but Miller is expected to begin production next year.