Chris Evans pretty much announces he's done playing Captain America after wrapping 'Avengers 4', and I weep so fucking hard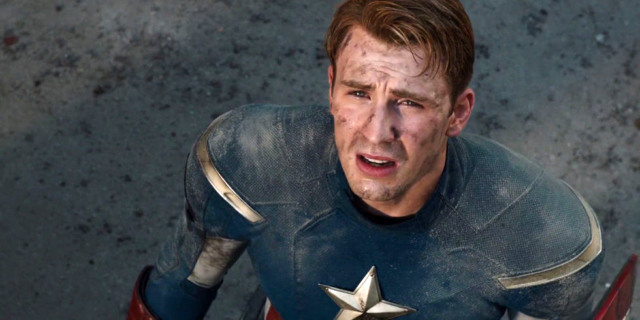 I don't want Cap to go, man. But, if Chris Evans' Tweet after finishing Avengers 4 reshoots is any indication, he is indeed.
Chris Evans, who's been part of the Marvel Cinematic Universe since 2011's Captain America: The First Avenger, announced on Thursday that he's finished playing Captain America. "Officially wrapped on Avengers 4. It was an emotional day to say the least. Playing this role over the last 8 years has been an honor," the actor tweeted. To everyone in front of the camera, behind the camera, and in the audience, thank you for the memories! Eternally grateful."

So… you are probably going to die in Avengers 4.

The departure isn't a complete surprise. Evans, who's appeared in nine Marvel movies (Captain America, The Avengers, Thor: The Dark World, Captain America: The Winter Soldier, Avengers: Age of Ultron, Ant-Man, Captain America: Civil War, Spider-Man: Homecoming, and Avengers: Infinity War), said earlier this year that "you want to get off the train before they push you off." Speaking of trains: the Snowpiercer star, who's defining role will always be Jake Wyler in Not Another Teen Movie, recently signed up for the Apple thriller Defending Jacob, based on William Landay's bestseller of the same name.