'Wonder Woman 1984' cast recreates classic 'Breakfast Club' poster because nostalgia porn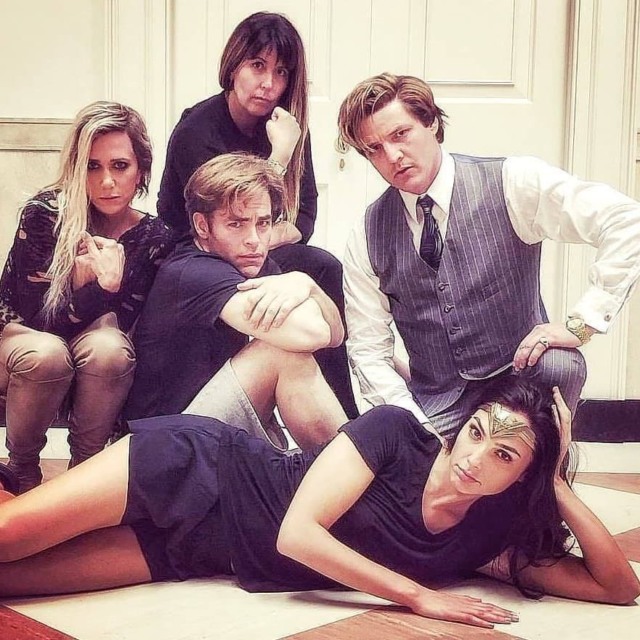 I'm down for anything 1980s, my friends. Even if that means swallowing my pride and appreciating this poster. After all, I've staked my reputation on giving Bateman shit for the Breakfast Club.
A new behind-the-scenes shot from the currently shooting Wonder Woman 1984 has found its way online, and it features the main cast members along with their director channelling The Breakfast Club.

The pic, which appears to be a magazine scan (we'll update if we locate the source), sees Gal Gadot, Chris Pine, Kristen Wiig, Pedro Pascal and Patty Jenkins replicating the poster for John Hughes' '80s classic.

Though Gadot is sporting Diana's signature tiara, it's hard to tell if the others are in costume here – although Pascal does have his blond locks and appears to be donning a similar outfit to the one he was photographed in when we got a first glimpse of his mysterious character.

Wonder Woman 1984 is set to hit theaters on November 1st, 2019.