'X-Men: Dark Phoenix' reshoots purportedly will last three months. Marvel Studios can't own this shit quick enough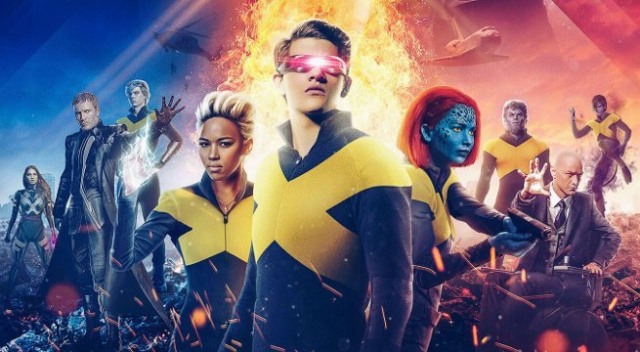 [edit: since this was published, it's been refuted. straight-up? i don't believe the refutation.]
They're…They're filming an entirely new fucking movie. Fox, I beg you. Just cut your losses, bury this movie, and wait for Marvel Studios to own the characters.
Dark times may be ahead for the production of X-Men: Dark Phoenix. After initial photography was completed last year, it was expected that Simon Kinberg's upcoming X-Men sequel would undergo reshoots, but new reports of a lengthy reshoot schedule suggest quite a literal rebirth for X-Men: Dark Phoenix.

20th Century Fox has reportedly scheduled the X-Men: Dark Phoenix reshoots to span three months, according to a report from the Quebec Film and Television Council courtesy of Montreal newspaper La Presse (via CBR). That makes Dark Phoenix's reshoot schedule nearly as long as the film's initial four-month production.

Pierre Moreau, the president of the QFTC, revealed that the production of the film is heading back to Montreal, Canada, where Dark Phoenix and all the recent X-Men films have shot, for three whole months. And Moreau explicitly says what we think this means: Fox is doing a significant overhaul of the film. "They are re-shooting the ending of the film," Moreau said.

All the main actors from the film, including Sophie Turner, Jennifer Lawrence, James McAvoy, Michael Fassbender, and Jessica Chastain, will return to Montreal, Canada for the additional photography.

Reshoots in and of themselves are not a red flag. Additional photography is a standard part of the blockbuster business and often last two to three weeks. Major tentpoles like Star Wars movies build weeks of reshoots into their schedules. Marvel Studios reshoots are generally two weeks, according to Marvel chief Kevin Feige, who says that based on the film, they can "have three days of reshoots, some that have fifteen days, twenty days if not more."

So yes, three months is a long time, especially when compared to Dark Phoenix's original production, which lasted from June to October 2017. What could this mean? CBR posited that the entire third act of Dark Phoenix will be reshot. But it's also possible that a three-month reshoot could mean that the entire movie will be reworked, in similar fashion to Justice League or Solo: A Star Wars Story.