Idris Elba is the villain in the 'Fast and Furious' spin-off starring The Rock and Statham. MOTY confirmed!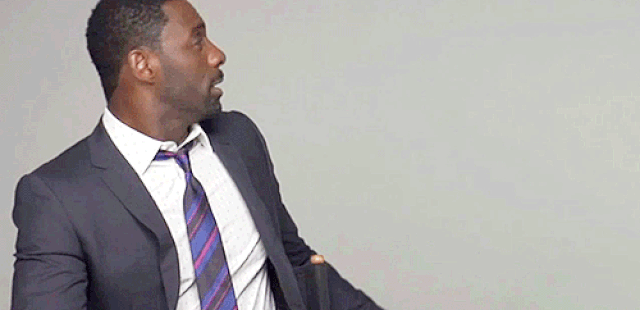 How do you force me to get even more torqued about The Rock's Fast and Furious spin-off? Push my purple-headed priapism to previously inconceivable heights? Cast Idris Elba as the villain.
Prometheus has become a Fast and Furious training ground for villains. In The Fate of the Furious, Charlize Theron played Cipher, an evil cyberterrorist (as opposed to the good cyberterrorists named Cipher) with questionable dreads, while for Dwayne "The Rock" Johnson and Jason Statham's upcoming Hobbs and Shaw spinoff movie, The Wire's Idris Elba has been cast as the Big Bad.

You know what this means: Albino Dude for Fast & Furious 9!

The film will see the often-at-odds pair teaming up. Sources say Elba's character is the antagonist the duo will go up against… Deadpool 2 director David Leitch is on board to helm, with Johnson and Statham reprising their roles as special agent Luke Hobbs and criminal mastermind Deckard Shaw, respectively. Fast and Furious architect Chris Morgan penned the script, with production set to commence this fall. (Via)

Even when he's in unrecognizable makeup (Star Trek Beyond) or voicing a tiger (The Jungle Book) Idris Elba makes for a very good bad guy; he has a presence that's both commanding and intimidating. But I'm not going to lie: I was pulling for Tyrese Gibson to get the Hobbs and Shaw villain gig. He certainly has an antagonistic relationship with The Rock. Oh well. Maybe he can do the soundtrack.