First Look: Brad Pitt and Leonardo DiCaprio as 70s studs in Tarantino's 'Once Upon A Time In Hollywood'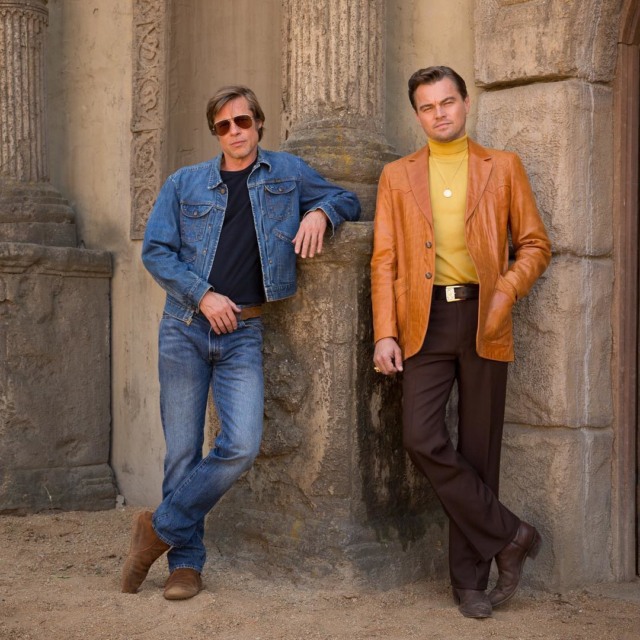 I need this fucking movie. I need it now. I need it already, for fuck's sake.
Filming has begun on Quentin Tarantino's latest, Once Upon A Time In Hollywood, and this morning star Leonardo DiCaprio posted our first official look at the film on his Instagram:

That's Brad Pitt on the left, looking extremely Steve McQueen in a Canadian tuxedo and a pair of aviator sunglasses. DiCaprio's, obviously, on the right, rocking a mustard yellow turtleneck and leather jacket he may have borrowed from Tarantino himself that both say, "what's your sign, baby?" Lack of bushy mustaches aside, both looks come straight out of a mid-'70s Sears catalog—you can peruse some pages from the 1975 edition here and the 1974 edition here—which would make both men positively fashion forward for the film's setting, the summer of 1969.

Note that we said this is the first official look at the film: A couple of weeks back, various Twitter and Instagram users posted pictures of the Cinerama Dome in Hollywood, decorated to look the way it would have back in the summer of '69.