Dave Bautista wants to star in the 'Gears of War' movie. This is perfect beyond measure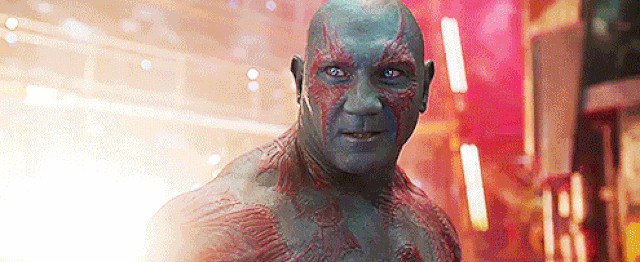 Dave Bautista as Marcus Fenix? Motherfuckers, we have finally found a way to get me to care about the Gears of War movie. Which means, of course, this will never happen. And I mean, they would never do this, but imagine if it was a super self-aware, tongue-in-cheek homage to 1980s action movies? Like 21 Jump Street for bro action. It could be so good, especially with his comedic chops.
Dave Bautista is pursuing the lead role of Marcus Fenix in the Gears of War movie. The so-called video game curse has resulted in some lacking entries into the genre, but it hasn't stopped studios from trying to succeed. There's plenty of future adaptations in the works, including one for The Coalition and Epic Games' big screen take on Gears of War. The sci-fi war game has been a massive hit for the studio and Microsoft since the franchise launched in 2006, and there's plenty more to come on the gaming side.

There's also been plenty of interest in bringing Gears of War into theaters. Coalition announced a partnership with Universal at the end of 2016 to help get the film project moving. Since that point though, there hasn't been a lot of news. The studios tapped Avatar 2 scribe Shane Salerno to write the script over a year ago, but nothing else has come to light.

If Gears of War is ever going to happen, it will need to secure a few more major pieces. The director will help shape the tone and style, but the cast will be a major factor in manufacturing further interest in the movie. It may be too early for casting at this stage of Gears of War's development, but Guardians of the Galaxy star Dave Bautista revealed during a Twitter Q&A with GameSpot that he's eager to be involved and play the lead role of Marcus Ennix.