Boba Fett movie in the works because Lucasfilm doesn't fucking get it. But, it's got James Mangold writing and directing at least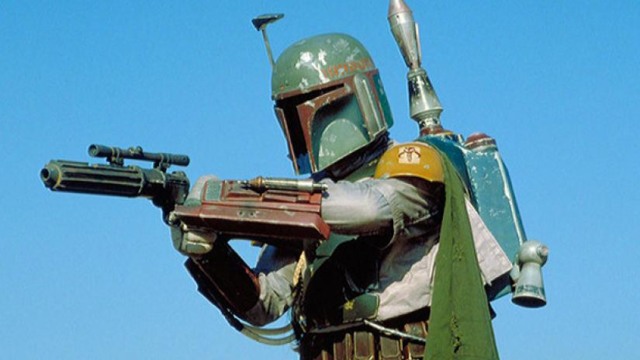 On the one hand: I'm so fucking done with Lucasfilm recycling all their old properties, instead of giving us dope new tales in the Star Wars universe. On the other hand: Logan's James Mangold is writing and directing it, and he proved with Logan he sure knows his Neo-Western type shit. So, I'm optimistic, while disappointed. Frustrated, while moderately intrigued.
James Mangold is writing and will direct a Star Wars standalone movie centered on Boba Fett, the feared bounty hunter and fan favorite character, The Hollywood Reporter has exclusively learned.

The reveal comes as Disney and Disney-owned Lucasfilm prepare the release of the latest Star Wars standalone movie, Solo: A Star Wars Story. Solo, which opens Friday, is the second movie to be spun from the main Star Wars line — Rogue One: A Star Wars Story was the first — but it is the first to focus on a particular character.

Lucasfilm is developing movies on a slew of characters including Obi-Wan Kenobi, which has Stephen Daldry in negotiations to direct although no writers working on a script.

It was rumored that Simon Kinberg, the writer-producer behind the X-Men franchise and movies such as The Martian, was working on a Fett movie. It is unclear if the two projects are the same. Kinberg and Mangold are close, however, and the two worked on Logan, the X-Men spinoff that earned high praise last year.

Boba Fett was introduced in 1980's Empire Strikes Back and then appeared in 1983's Return of the Jedi as the silent but armor-clad mercenary who brings Han Solo to the slug-like crime lord Jabba the Hutt. Despite having a helmet over his face, no lines and a very limited screen appearance that ended in his death, the character, with his jet pack and battle-scared armor, grew to cult status.

The George Lucas prequels showed his origin as a subplot but more importantly, his escapades were featured in various books, comics, animated series, video games and merchandizing. Jeremy Bulloch inhabited the character in the initial movies.

Details for the Boba Fett storyline are being kept deep in the Sarlacc Pit.

Mangold last year brought prestige to the super hero genre with Logan, which he co-wrote and directed; the movie was produced by Kinberg. The X-Men standalone featuring Wolverine earned him plaudits as well as an Oscar nomination for best adapted screenplay.

The writer-director, who also counts Johnny Cash biopic Walk the Line, Tom Cruise action movie Knight and Day, and Western 3:10 to Yuma among his credits, is prepping to step behind the camera this summer for a Ford vs Ferrari drama for Fox.

Mangold is repped by WME, Management 360 and Sloane Offer.