Kevin Feige confirms that Kamala Khan's Ms. Marvel is coming to the MCU. This is righteous news, friends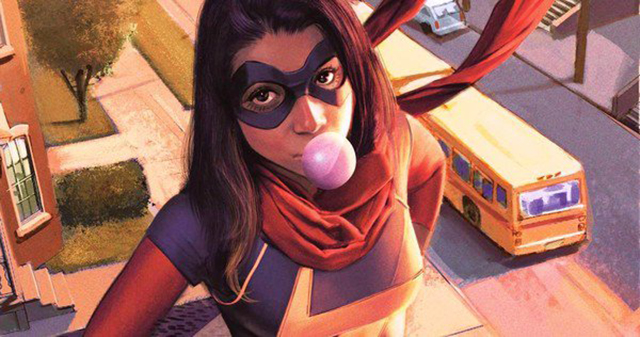 Holy fuck. I had sort of given up hope on seeing Kamala Khan in the MCU! But, apparently all my hopelessness was for naught. 'Cause the head MCU Czar himself has confirmed she will be joining Marvel's cinematic universe.
There is a lot of talk about proper presentation in movies right now, and while the Marvel Cinematic Universe is getting better, they do need to work on bringing in a few more faces of color. One of the easy ones that Marvel can do in the future is bring in Kamala Khan, aka Ms. Marvel.

The character was brought into the comics in 2013, and her solo series has been one of the runaway success stories of the new age of Marvel Comics. One of the things that makes Kamala so unique is she's a Muslim character in an age when Muslims are often demonized in the media. She seems like an obvious choice to bring in the Marvel Cinematic Universe, and in an interview with Marvel megaboss Kevin Feige that appears to have originated on the BBC, he seems to confirm that Kamala is on the way.

Captain Marvel is shooting right now [with] Brie Larson. Ms. Marvel, which is another character in the comic books, the Muslim hero who was inspired by Captain Marvel, is definitely, sort of, in the works. We have plans for that once we've introduced Captain Marvel to the world.