Rumor: Woody Harrelson playing Carnage in the upcoming 'Venom' movie. Stop getting me excited, please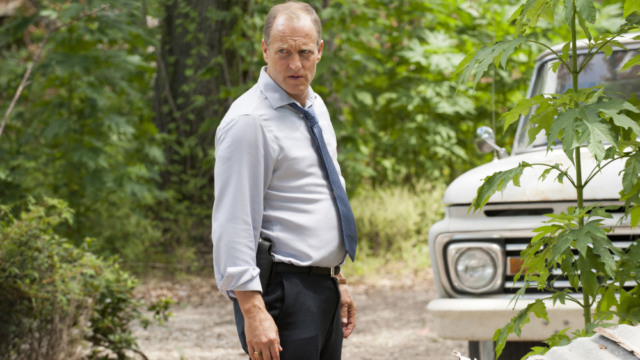 I want to write off the Venom movie. Perhaps preemptively, I know. But, I mean. That trailer! Woof. However, I just can't seem to fucking ditch a quiet, reluctant excitement for the movie. Now, this! Goddamn Woody Harrelson as Carnage? I'm sprung.
As rumors swirl that Woody Harrelson may be playing Carnage in Sony's Venom, the character's co-creator has weighed in on the potential casting.

Since his breakout role as Woody Boyd on NBC's Cheers, Harrelson has gone on to become one of Hollywood's more versatile stars. Although he occasionally still dips his toes in comedy, with films like Zombieland and The Edge of Seventeen, he's garnered praise for more meaty projects like HBO's True Detective and Three Billboards Outside Ebbing, Missouri, for which he earned Emmy and Oscar nominations.

Now, as Venom hones in on its Carnage, the character's co-creator, veteran writer David Michelinie, has revealed what he thinks about the possibility of Harrelson playing Cletus Kasady, the serial killer who bonds with the alien symbiote. When asked on Facebook about the rumor, Michelinie admitted he initially thought it was an April Fools' joke, but has since come around to the idea.

"Harrelson's a good actor, and has a decent range," he wrote. "He's played nutso characters in the past, but I guess we'll have to wait until October to see just how far he can ramp it up. Fingers crossed."

Introduced in 1992 in Marvel's The Amazing Spider-Man, Carnage was the "spawn" of the symbiote Venom that found a host in Kasady, Eddie Brock's prison cellmate.

Reports of Carnage being the primary antagonist of director Reuben Fleischer's Venom have circled since Tom Hardy was cast as the lead. However, despite the release of a teaser trailer in February, relatively little is known about the film's plot or key roles. Harrelson was originally linked to a henchman role last year, but even with filming wrapped, Sony has managed to keep his character a secret. Heck, he's not even listed with the rest of the cast.

Directed by Ruben Fleischer from a script by Jeff Pinkner and Scott Rosenberg, Venom stars Tom Hardy, Michelle Williams, Riz Ahmed, Scott Haze and Reid Scott. The film opens Oct. 5.