FX orders "tech-world" thriller from 'Ex Machina' and 'Annihilation' director Alex Garland. Don't fuck this up for me, nerds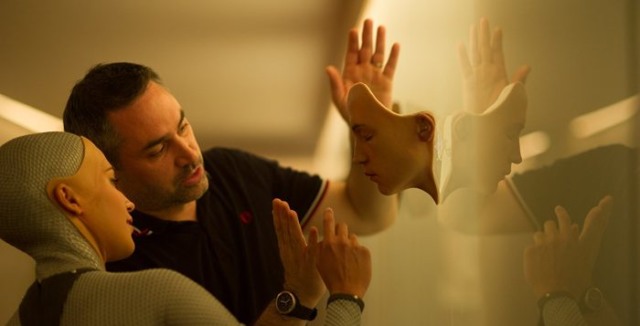 Man, Alex Garland fucking rules. So, I'm all about FX ordering a thriller from the science-fiction beast. My only worry is that you fucking nerds won't be watching it, too busy jerking off to those lame ass CW shows and Big Bang Theory and shit. Please, watch this show. I need it. And forgive me, I'm just a big touchy after Annihilation made zero dollars, and Jumanji had a thirty-three week run.
Fresh off of generally good reviews and some gloriously nerdy fan theoriesabout his latest feature Annihilation, Deadline reports that Ex Machina director Alex Garland has decided to take his talents to FX, where he'll direct a pilot he wrote for a tech-world thriller called Devs. The pilot revolves around a San Francisco computer engineer named Lily, who takes it upon herself to find out what's really going on in her company's secretive development department after her boyfriend goes missing.

FX, which similarly gave Noah Hawley the freedom to create a mind-bending sci-fi universe with Legion, is a natural fit for Garland, who thus far has confined his work mostly to film and video games. (He did write one episode of the DC animated series Batman: Black And White in 2009.) This is the second project to come out of the overall deal with FX Garland signed last summer; according to Deadline, he also has a hand in Compliance, the network's upcoming half-hour comedy starring Courtney B. Vance and Mary-Louise Parker.