Ubisoft announces 'The Division 2' and I'm ready to reenter the Dark Zone, baby!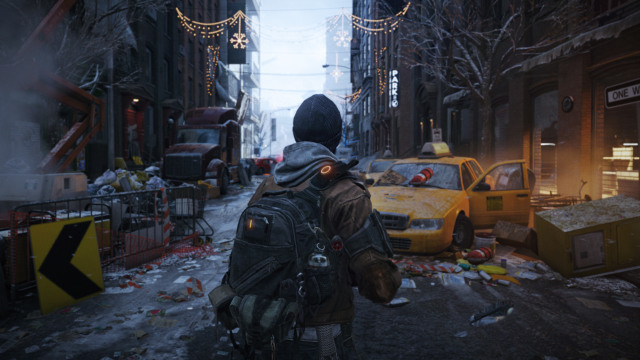 I loved The Division when it dropped. Unfortunately like many, I checked out when I hit the then-flimsy endgame. It's true that Ubisoft bolstered the fuck out of the content and updated it into a very fun game. However, by the time I was convinced to check it out again, I was lost in the multitude of changes. So, I'm particularly stoked about The Division 2.
When your game is the fastest-selling new IP in history, it stands to reason that yeah, you're going to make a sequel. While The Division 2 has been a forgone conclusion almost since the launch of the original, Ubisoft has decided that today was the day to make it official.

Ubisoft has revealed that Massive has been working on The Division 2 for a bit now, and will be utilizing the feedback from two years of near-constant changes to the original to help craft the sequel. The Division 2 will be using an updated version of the Snowdrop engine, and has a bunch of other developers chipping in to help Massive with a project of this scale including Ubisoft Annecy, Redstorm, Reflections, Ubisoft Bucharest and Ubisoft Shanghai.

There's no timeline given for when The Division 2 will be released, but 2019 seems like a pretty safe bet as a general target, which would be 3-ish years after the original, the same timetable that brought us Destiny 2. Massive also announced plans for two more global events for the current Division, along with a 4K update for Xbox One X.

How does The Division 2 avoid the mistakes of Destiny 2? Quite simply, don't fix what isn't broken, and be sure to utilize all the fixes you've already made along the way. Fans have been immensely frustrated with Destiny 2 due to Bungie's insistence on changing how the game plays, how your gear up, how loot works, when D1 didn't seem like it required those kinds of alterations. But it also seemed to lack the lessons learned over the course of fixing the original game for three years as well.