Space Swoon: Colorized photo of Pluto proves that while it may not be a planet, it is gorgeous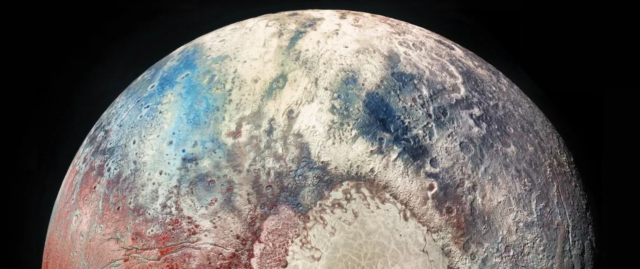 NASA has dropped a gorgeous colorized photo of Pluto. Man, the planet may have been demoted to dwarf status, but that don't make this photo any less pretty.
From Nasa; check out the space agency's 3D Pluto globe.