Tarantino's next movie is 'Once Upon a Time in Hollywood', starring Brad Pitt, Leo DiCaprio, and other absurd talent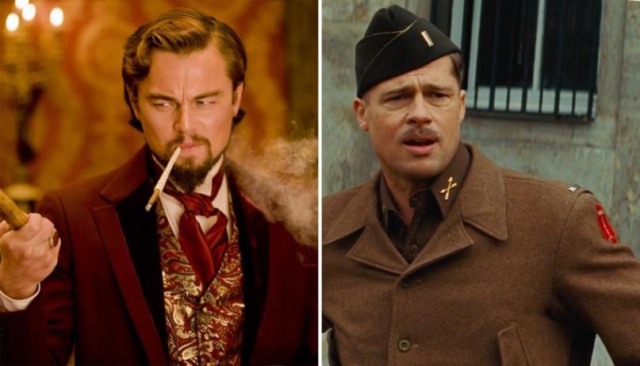 Let's fucking go, Tarantino. I am more than stoked for this next offering of yours.
Brad Pitt and Leonardo DiCaprio have officially been named the stars of Quentin Tarantino's ninth feature film, which also now has a title: "Once Upon a Time in Hollywood."

Speculation over DiCaprio starring began the minute that project details started to leak last year. The film will play out against the harrowing pop culture sensation of the Tate-Labianca murders, executed by followers of Charles Manson, TheWrap previously reported.

"I've been working on this script for five years, as well as living in Los Angeles County most of my life, including in 1969, when I was seven years old. I'm very excited to tell this story of an L.A. and a Hollywood that don't exist anymore," Tarantino said in an official announcement from distributor Sony Pictures.

While DiCaprio had been tipped to play recently-deceased cult leader Manson, he'll instead star as faded TV actor Rick Dalton. Pitt will play his longtime stunt double Cliff Booth. Both men are trying to reinvigorate their careers, according to an official synopsis, in a changing Hollywood landscape. Oh, and one more thing — Rick's neighbor is Sharon Tate.

The wife of Roman Polanski and star of the iconic "Valley of the Dolls" is the Manson Family's most famous victim, Tate was killed at her L.A. home at 10050 Cielo Drive in 1969 while she was pregnant.

Tarantino has been shopping the previously untitled film since October, when he made studio heads trek from their luxurious offices to sit in a conference room at his agency WME just to read the script. The director refused to send copies or digital versions for fear of leaks — remember, he almost scrapped his bloody Western "The Hateful Eight" because the script got out.