Weekend Open Bar: Long Live The King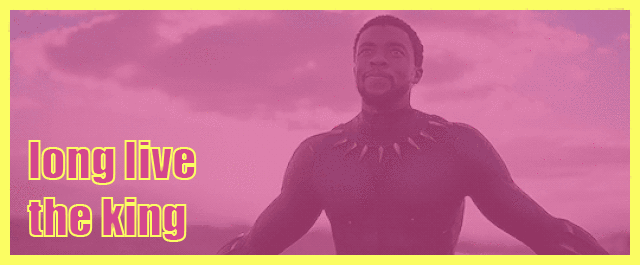 Welcome to the Open Bar, you fucks. The wank-off where we, the gilded turds of the Space-Ship Omega, share what we're up to during the weekend. I must level with you, seeing Black Panther is at the core of my entire existence the next couple of days. Seeing it tonight, Friday, with comrades. Seeing it Sunday night with my male progenitor. And in the middle? I imagine gushing and flushing all my savory glands discussing it. Here, on OL. Saturday night, on Twitch.
I hope!, oh I hope! You'll come spend the Weekend here. What are you up to? Are you seeing Black Panther? Are you reading anything good? Playing anything good? Exploring a new porn niche you recently discovered?
Pull up a chair, pull down a drought, a rip, a chug, a morsel, a pull of your favorite chemical enhancements, and spend some time here this weekend.
Enough rambling, sup?