Report: Sony may be selling its TV and movie rights. The Marvel Studios consolidation continues?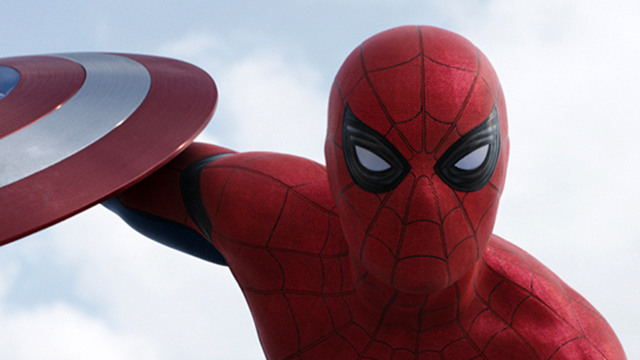 Sony may be looking to get into that selling-their-film-and-TV-assets game, folks. It's hard not to imagine the House of Mouse swooping in, if this sale is legit. This is notable news for comic book movie fans, as well as those who fear Disney owning the entirety of Western culture. But, hey! Maybe we'll have Venom in Avengers 7!
As Sony Corp's Chief Executive Kaz Hirai steps down, with Chief Financial Officer Kenichiro Yoshida set to succeed him, speculation has begun to hit suggesting that a sale of Sony's television and film assets may not be far off.

According to Deadline, the speculation that Sony may soon be selling off its film and television divisions came courtesy of stock movement. Following Hirai's resignation, Sony's stock finished at $51.99 Friday, seeing a 6% increase. That, of course, is incredibly noteworthy as the increase has come at a time when the DOW just recently fell 660 points. While it's expected that there won't be any major shake-ups as Yoshida steps into Hirai's role, it's said that Sony is continuing to seek possible ways to "grow the business" whether it be through a merger of sorts or an acquisition. As it stands, though, the studio has not yet began officially discussing any potential sale. While this is all merely speculation at this point, it's hard to ignore that the sale of Fox started off the same way and moved along rather quickly, with Disney and 21st Century Fox moving their deal into motion back in December.

Although Hirai is stepping down, he plans to continue to be a part of Sony as a Chairman, per the report, in order to offer advice to Yoshida in his new role. The main difference between the two men, who have both served Sony in various ways over the years, is Yoshida's view of Sony as a "technology" company. In a previous interview with Wall Street Journal, Yoshida explained that the most valuable companies around the world are technology companies, "And Sony is a technology company." With Yoshida set to takeover as Sony Corp's Chief Executive as of April 1st, it's clear the company is in for a major shift, one that could see Yoshida opt to sell off Sony's Entertainment division in favor of focusing on the technological aspects of the company.

For comic book fans, of course, the most interesting bit of this is what will happen to the Spider-Man rights. Marvel Studios and Sony Pictures famously announced a partnership back in 2015 to integrate Peter Parker into the Marvel Cinematic Universe beginning with Captain America: Civil War. It was speculated at the time that there was a time limit on that deal, although the specifics regarding Tom Holland's future within the MCU were never made quite clear. Of course, it's far too early to know Sony's plans at this point, but many fans will begin to speculate whether or not Marvel will finally secure the full rights to the web-slinger in a possible Sony sale.

There are a lot of specifics that would need to be considered here, of course. Disney is currently awaiting approval on its previously announced deal to acquire 21st Century Fox's major assets — which would grant them the X-Men and Fantastic Four rights, among other properties — and trying to acquire yet another studio in the meanwhile seems highly unlikely. (It may be more trouble than it's worth for the Mouse House.) This throws the future of the Spider-Man license into questionable territory. The rights could always revert back to Marvel, depending on the original contract between Marvel and Sony, or they could be sold to whatever company acquires the studio, seemingly ending the unprecedented deal between Marvel and Sony. Until Yoshida officially assumes the title of Sony Corp's Chief Executive, it's hard to know what he has planned for the company, but for now, the futures of both Sony and Spider-Man are looking rather questionable.