Duncan Jones' cyberpunk movie 'Mute' hitting Netflix next month. ALL THE CYBERPUNK IN FEBRUARY, NETFLIX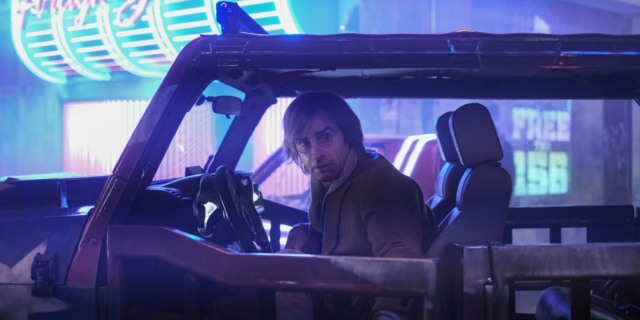 Netflix's big beefy cyberpunk testicles are fucking swanging next month, friends. Not only are they debuting their Altered Carbon adaptation, but Duncan Jones' own cyberpunk movie is dropping as well. I'm all about this, dudes.
Moon director Duncan Jones says that his sci-fi movie Mute has a February premiere date on Netflix. News that Netflix would pick up the Blade Runner-esque movie was first revealed by star Alexander Skarsgård back in 2016. The public then got their first look at Mute via a set of images released back in January 2017.

Mute stars Skarsgård as Leo, a bartender living in a near-future Berlin. Leo became a mute in a childhood accident, and now the only good thing in his life is his girlfriend Naadirah (Seyneb Saleh). When Naadirah vanishes, Leo tries to track her down through the city's noirish back alleys. A pair of "wise-cracking American surgeons" (Paul Rudd and Justin Theroux) may hold the only clues to Naadirah's whereabouts.

In a tweet, Duncan Jones let it drop that the long-awaited Mute will arrive on Netflix in February. Apparently Jones was supposed to keep the news under his hat but he just couldn't help himself.