'The Punisher' officially renewed for second season. This is expected, right?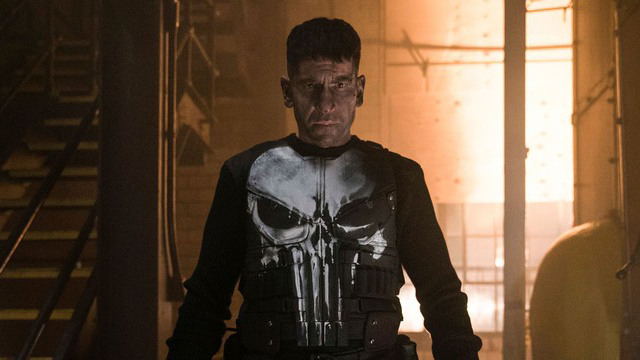 I haven't seen The Punisher yet. Moreover, I'm sort of not in a fucking rush to do so? That said, it's getting a second season. I'm assuming this excites people, despite the fact that I haven't heard much buzz about the show.
Marvel's perfect renewal record at Netflix continues, with the Internet network just announcing a Season 2 pickup for The Punisher.

The renewal comes less than a month after the Nov. 17 debut of the Jon Bernthal-led show's 13-episode first season.

Coming before an as-yet unspecified third season of Daredevil and Season 2 of both Jessica Jones and Luke Cage, the Punisher series was launched after the vigilante character was first introduced in Season 2 of the Charlie Cox-led show.

The series is very violent, and its New York Comic-Con panel in October was cancelled because of the mass shooting in Las Vegas.

First introduced in the comics by Marvel in The Amazing Spider-Man in 1974, former soldier Frank Castle ruthlessly hunts down the criminal underworld and far more. Losing his family to killers in the series, the incredibly well-armed Punisher takes few prisoners, if you know what I mean.

The Punisher TV series features The Walking Dead alum Bernthal, plus Daredevil & The Defenders alum Deborah Ann Woll reprising her role as Karen Page. Westworld's Ben Barnes and Girls' Ebon Moss-Bachrach also appear in the Jeph Loeb executive-produced show.