Watch: Run The Jewels syncs up perfectly with 'Diners, Drive-Ins And Dives', praise the slop culture apocalypse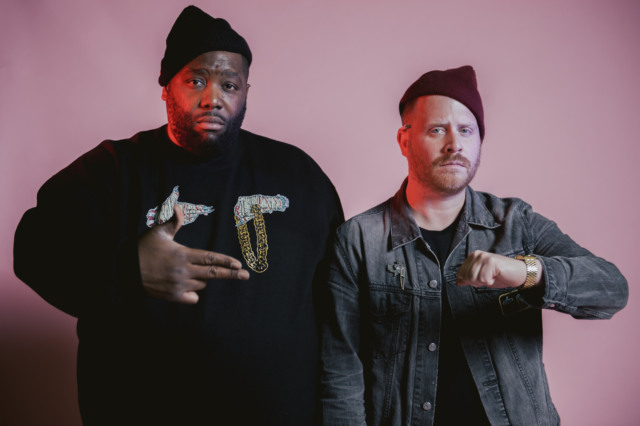 I, I don't know how people fucking figure these things out. That said, I'm glad that someone decided to do so. RTJ? Guy Fieri? The mash-up we didn't know we needed. May it be a light for you in these dark times.
After the jump, because the Twitter video player is garbage.
The connection between the hip-hop and culinary worlds isn't exactly a secret: Action Bronson has made a name for himself as a prominent chef/foodie rapper most famously, but he's not the only one. It turns out that the food/rap connection goes even deeper than we realized, though: A guy named Anthony Troli discovered that Run The Jewels' "Legend Has It" syncs perfectly with the title sequence of Guy Fieri's Food Network staple Diners, Drive-Ins And Dives.

It really is perfect: In the video that Troli shared, the opening vocalizations are wonderfully in time with the movement of the graphics, and right as Fieri hits the sign to spin it around and reveal the show's title, the song's first verse kicks in. From there, the rest of the clip looks like a food-centric music video that takes place in a chili dog restaurant. The video was funny enough that it got a retweet from El-P.

Also, I haven't seen proof of this yet, but I believe what Troli wrote in a follow-up tweet: "I'm not exaggerating when I say this works with every RTJ song and DDD episode. Trust me. I've done it."
I discovered that @runjewels syncs up perfectly with Diners, Drive-Ins, and Dives to make something truly beautiful. pic.twitter.com/LYAOSUUDLz

— Anthony Troli (@AnthonyTroli) December 15, 2017