'Bond 25' will not feature Christoph Waltz returning as Blofeld. I can't imagine people caring either way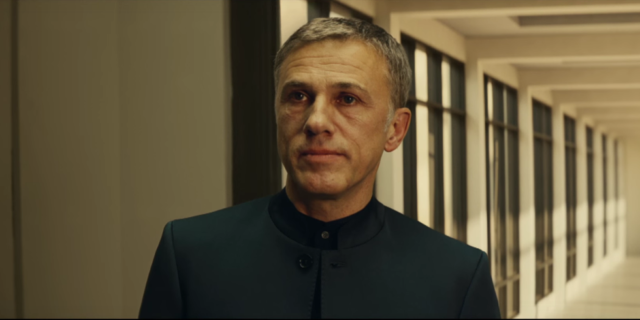 Man, Spectre sucked. In fact, it sucked so much that I had completely forgotten that it featured a performance by Christoph Waltz. That, that's saying something.
It is now known that Christoph Waltz will not be returning to the franchise after debuting in 2015's Spectre as the villainous Ernst Stavro Blofeld.

In an interview clip released on the Talky Movie Facebook page, Waltz was asked whether he would be returning. "No," he replied. "I'm really sad, but that's the tradition, that there is a new…name. Sorry, but I would've liked to."

Waltz's time as the infamous Bond villain ends after one film. Ernst Stavro Blofeld is the leader of the global criminal organization known as SPECTRE and made his first appearance in 1963's From Russia with Love. Additionally, Blofeld made appearances in Thunderball (1965), You Only Live Twice (1967), On Her Majesty's Secret Service(1969), Diamonds Are Forever (1971), and For Your Eyes Only (1981), before he was played by Waltz in Spectre.

Prior to Waltz portraying the character, Blofeld had been played by Donald Pleasence, Telly Savalas, Charles Gray, and Max von Sydow. It remains to be seen whether the role will be recast for Bond 25.

The 25th James Bond film has an anticipated release date of November 8, 2019. Neal Purvis and Robert Wade are set to pen the script, returning for their seventh Bond installment. A director has yet to be named. International release dates and additional details about the film's cast and crew will be revealed at a later date.