'Batman Ninja' anime dropping in 2018 with designs by the 'Afro Samurai' creator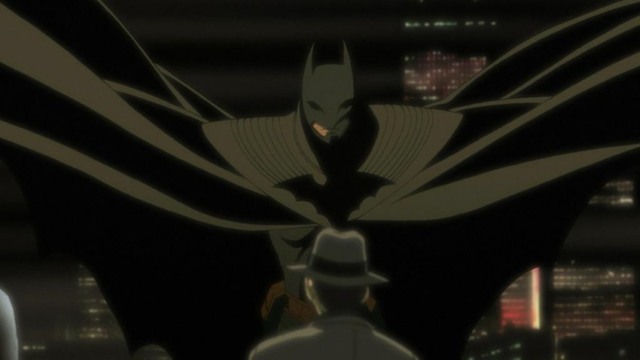 Hey, you know what? I'm never going to fucking watch this, unless it blows the tits off of humans and dolphins alike. However, it sounds pretty goddamn cool.
As revealed in a report from MovieWeb, Warner Bros. Japan is developing Batman Ninja, a feature-length anime movie that's set to be unveiled at New York Comic Con later this week.

The film is listed on the schedule for the convention, for a panel on the NYCC Main Stage at the Javits Center from 1:45 to 2:45pm ET on Thursday, October 5. A description for the event reads:

"Warner Bros. Japan and Warner Bros. Home Entertainment team for an eye-popping addition to the Batman animated legacy with Batman Ninja, a spectacular, all-new anime film coming in 2018. Be among the first to witness the premiere of colorful footage from this imaginative take on Batman and many of his connected characters. Panelists will include director Jumpei Mizusaki, character designer Takashi Okazaki, screenwriter Kazuki Nakashima, English-language screenwriters Leo Chu & Eric Garcia and some potential special guests."

Batman Ninja marks The Dark Knight's second major foray into anime after 2008's direct-to-video Batman: Gotham Knight, which bridged the gap between Batman Begins and The Dark Knight with a series of anime shorts, each produced by a different studio.

Set for a 2018 release, following Batman: Gotham By Gaslight, Batman Ninja hails from director Jumpei Mizusaki, character designer Takashi Okazaki (Afro Samurai) and writers Kazuki Nakashima, Leo Chu and Eric Garcia.