'Uncharted 4' Co-Director Bruce Straley has left Naughty Dog. A witty tip of the cap to all his efforts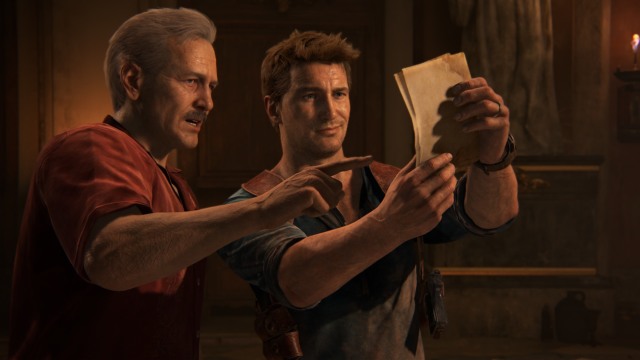 Bruce Straley has left Naughty Dog, but his presence has been felt, and will be felt in the company's products for years. Not only was he the co-director of The Last of Us, but he also co-directed the fourth Uncharted game. It's an understandable, yet bittersweet loss for the company. The sorts of games Straley directed were fuckin' developmental grinds, so it's hard to fault him for leaving. I ain't gonna get too bereft about this shit, though. The future of Naughty Dog still feels bright. Not only is Straley's longtime creative partner, Neil Druckmann remaining at the company, but the writing team behind Lost Legacy proved their own bonafides.
Bruce Straley, co-director of The Last of Us and Uncharted 4, is officially leaving Naughty Dog following an extensive sabbatical.

"After heading up three extremely demanding projects, and taking some extended time away from the office, I found my energy focusing in other directions, and I slowly realized this was the signal that it's time to move on," he wrote on Naughty Dog's website today.

We'd broken the news last December that Straley would not be co-directingThe Last of Us 2 with his longtime creative partner, Neil Druckmann. After taking nearly a year off work, Straley decided not to return to the studio in which he'd spent 18 years working on everything from Crash Team Racingto Uncharted.

If you're curious to read more about what made their last game, Uncharted 4, so demanding, I sure have the book for you. In Blood, Sweat, and Pixels, Straley spoke candidly about the stress of crunching on that game, which required him to rent a second apartment closer to work so that he would not have to commute across Los Angeles. While reporting for the book, I heard from several of Straley's co-workers that he was an indispensable—and under-appreciated—part of what made so many of Naughty Dog's games so great.