Joker and Harley Quinn Movie also in development, will be in the DCEU. What the hell is going on?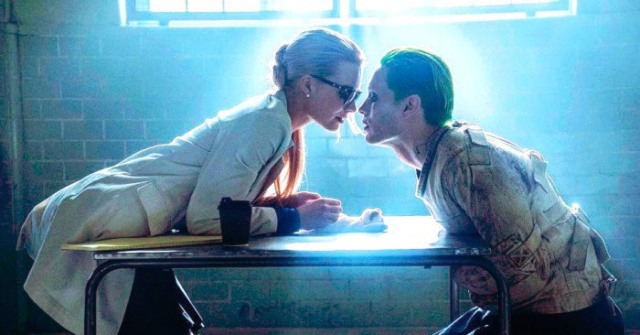 So, sweet fucking Christ. In the past day, the Slop Culture EchoChamber learned about a standalone Joker movie, starring someone other than Jared Leto, which will take place outside the DCEU. Then, we learned that the Ben Affleck-powered The Batman will also take place outside the DCEU. Now finally, we have learned that there's a Joker and Harley Quinn movie in development, which does star Jared Leto, and will take place in the DCEU.
What the fuck is going on.
On the heels of yesterday's announcement that DC and Warner Bros. are planning a Joker origin film, The Hollywood Reporter has announced that the studio is also developing a Joker and Harley Quinn spinoff from Crazy, Stupid, Lovelove scribes Glenn Ficarra and John Requa.

Unlike the Joker origin film, which will help kickstart a new line of DC films that exist outside of the DC Extended Universe, the Joker and Harley Quinn film will see Jared Leto reprise his role as the Clown King of Crime alongside Margot Robbie's Harley Quinn. According to the report, Ficarra and Requa are in final negotiations to write and direct the project.

While details surrounding the project are being kept under wraps for the time being, it is being described as a "criminal love story." The project is expected to go into production after Suicide Squad 2, with that project said to be on the fast-track and on the hunt for a new director after Jaume Collet-Serra passed on the film.

This is the first announcement of a Joker and Harley Quinn spinoff film happening, although rumors hinted at the project just last month.

Ficarra and Requa are currently working on the critically acclaimed series This is Us for NBC, where they serve as both directors and executive producers.

Leto and Robbie are both set to return for Suicide Squad 2, which is currently without a release date, and the duo are also expected to re-team for Gotham City Sirens.