'Justice League' reshoots were to lighten the mood, actor confirms, surprises no one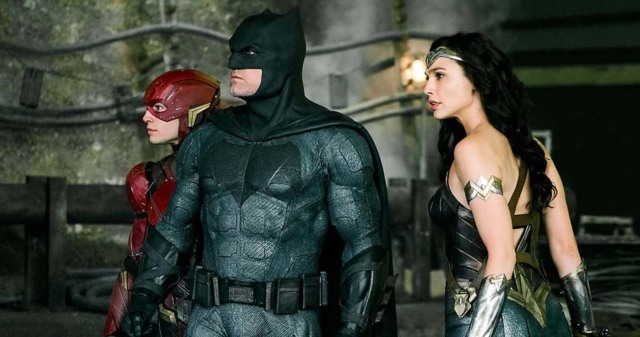 Oh, hey. Go figure. The Justice League reshoots *were* to unfuck the Gloom and Dirge Circle Jerk that the first cut assuredly was. Such a confirmation was let-slip by the dude who plays Cyborgs dad, who clearly gives no fucks.
Much has been made about the choice of tone in the DC Extended Universe, with Man of Steel, Batman v Superman: Dawn of Justice and Suicide Squad skewing darker, while Wonder Woman moved in the opposite direction. With Justice League undergoing extensive reshoots under director Joss Whedon, it's been widely suggested the film's tone is being lightened to appeal to a broader audience.

During an interview with IGN, actor Joe Morton, who plays Cyborg's father Dr. Silas Stone, confirmed that's indeed the case.

"Well, the stuff that I had to do were just really small little bits and pieces, nothing necessarily having to do with tone," Morton said. "I know that with Ray [Fisher], the young man who plays Victor, there were some adjustments that they made in terms of the tone of that character."

He added, "I think what I heard was that there was a need from the studio to lighten up the film in a way, that the film felt too dark. I don't know what that meant in terms of how it actually got translated in terms of the reshoots but that's what I heard. That's what I thought some of the reshoots were about."

Arriving Nov. 17, Justice League stars Ben Affleck as Batman, Henry Cavill as Superman, Amy Adams as Lois Lane, Gal Gadot as Wonder Woman, Jason Momoa as Aquaman, Ezra Miller as The Flash, Ray Fisher as Cyborg, Willem Dafoe as Vulko, Jesse Eisenberg as Lex Luthor, Jeremy Irons as Alfred Pennyworth, Diane Lane as Martha Kent, Connie Nielsen as Queen Hippolyta and J. K. Simmons as Commissioner Gordon.